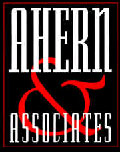 Today's courier business needs to change verticals, modify their existing service mix and redefine their overall business strategies in order to survive
Phoenix, AZ (PRWEB) June 06, 2011
Not unlike many industries who have successfully weathered the most recent recession, many companies within the messenger courier business are now forced to take an in depth analysis of past operations and find a new formula for success.
Asked to address the annual gathering of the Messenger Courier Association of America was renowned transportation and business analyst, Andy Ahern of the consulting firm, Ahern and Associates, Ltd. At the core of Ahern's speech to the eager audience was a message of diversification and adding value added services to new industries which could benefit from same day delivery.
Having been personally involved in countless transactions with billion dollar public companies, Ahern was well adept at passing on gems of knowledge to the crowd which not only discussed options for growth, but specifically how to strategically increase demand for their company's services and increase shareholder value. Ahern also spoke to the future of same day delivery within the global supply chain.
Traditionally tied to the banking industry, many courier businesses are now finding that this former profit center is drying up. Ahern recommends seeking out opportunities within the medical specimens and organ transplant industries as there is rising demand for these services in light of the coming of age of baby boomers. Additionally, as we become a more litigious society, the demand for same day delivery within the legal industry is also soaring.
Ahern addressed several companies at the convention including: WPX Delivery Solution, Distribution Management Corporation, Hazen Transportation Group, Priority Express Courier and Corporate Couriers among others.
"Today's courier business needs to change verticals, modify their existing service mix and redefine their overall business strategies in order to survive," explained Ahern. He went on to say, "The courier industry as a whole should attempt to increase market share in diverse markets which will give them a better opportunity for growing their business down the line."
About Ahern & Associates, Ltd.:
Ahern and Associates is North America's leading trucking and transportation management consulting firm. The skilled consultants at Ahern and Associates specialize in mergers and acquisitions of trucking and logistics companies as well as the restructuring and evaluation of existing carriers that seek to increase operating efficiency and improve profitability. Since 1987, Ahern and Associates has aided hundreds of buyers in the acquisition of trucking and logistics companies throughout the U.S. and Canada as well as assisting many transportation and logistics companies in reducing their overall operating costs and increasing their profitability. For more information, please call 602-242-1030 or visit http://www.Ahern-Ltd.com
Business contact:
A.W. Ahern
602-242-1030
Media contact:
Jason W. Jantzen
Phoenix Marketing Associates
http://www.PhoenixMarketingAssociates.com
602-282-0202
# # #