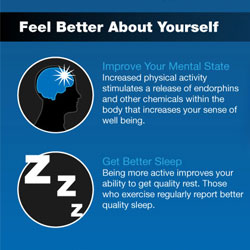 It is an experience and journey that everyone would be privileged to take whether your goal is to drop 200 pounds, improve your fitness or establish new and healthier habits.
Park City, Utah (PRWEB) June 06, 2011
Brittany Burgunder needed to get serious about losing weight, but she didn't know where to begin. She was nearing 225 pounds, somewhere Burgunder didn't want to be.
She took action by shedding almost 100 pounds in 16 weeks. The California woman credits Utah-based Premier Fitness Camp for helping her take control of her weight problem. On June 4, the weight loss retreat received the "Best of State" award recognizing it as one of the flagship programs in the West.
"Premier Fitness Camp is in a league of its own," Burgunder said. "It is an experience and journey that everyone would be privileged to take whether your goal is to drop 200 pounds, improve your fitness or establish new and healthier habits."
She said "the trainers are nothing less than world class."
The retreat is nestled in the mountains about 30 minutes from the Salt Lake City International Airport. But why was Premier Fitness camp recognized as Best of State?
"Graduates of Premier Fitness Camp are equipped with the tools to maintain or continue toward their ideal weight. When they go home, we help them to take control of their lives" Premier Fitness Camp President Philip Holmes said. "We received the Best of State award not only for our exceptional live-in results, but also for our amazing ability to educate, train and support our clients long after they have arrived back home. We offer the most extensive after-care coaching in the industry and are constantly focused on creating positive disruptions in people's lives that get them on track for a healthy lifestyle."
Burgunder agreed. The woman lost 89 pounds, reducing her weight from 221 to 132.
"I will forever be grateful for my experience at Premier Fitness Camp and it has acted as a catalyst for my continued success," she said.
According to Premier Fitness Camp Marketing Director Vincent McAllister, "we're typically dealing with people who want to lose between 30 and 100 pounds."
While staying in the controlled surroundings in Park City, "it's impossible to fail," he said.
"It's truly a healing environment and it's not uncommon for participants to lose 40 or 50 pounds in a month," McAllister added. "It allows you to amplify your quality of life everywhere else. Almost weekly we have people who are able to turn back their type 2 diabetes. You can't fake those results and people who come to our camp experience that first hand."
Perched on a golf course surrounded by trails and ski lifts, Premier Fitness Camp custom tailors programs to suit anyone's needs. Activities include cross-country skiing, mountain biking, snowshoeing, water aerobics, Zumba and hiking.
"You don't have to travel to get among outdoor recreation," said Chris Butt, program director for Premier Fitness Camp. "Out our back door we walk to some of the best recreation areas the state has to offer."
He said each participant arrives with various abilities and weight-loss goals.
"When you come to our camp, you're not just another number," Butt said. "Our staff truly cares."
But Premier Fitness Camp is not the only live-in fitness retreat in Utah. Fitness Ridge, Real Life Fitness and Health and Utah Fitness Retreat have excellent programs, Premier Fitness Camp Sales Director Ryan Relyea said.
"These are great camps. We're honored that our camp stands out above them all," Relyea said. "We are pleased that our clients experience such exceptional results at our camp and pride ourselves on our ability to follow them home and help them remain accountable to their health goals."
Premier Fitness Camp officials plan to open a second location this year in San Diego, Calif.
# # #