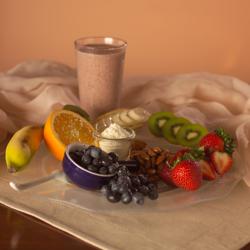 "...features more than 100 blended recipes utilizing fresh unprocessed ingredients."
Las Vegas, Nevada (PRWEB) June 06, 2011
The website drinkyourmeals.com is now offering free registration for all tube feeders on a blended diet. Drink Your Meals features more than 100 blended recipes utilizing fresh, unprocessed ingredients.
The recipes at Drink Your Meals are Zone balanced, meaning each recipe provides 40 percent of its calories from carbs, 30 percent from protein and 30 percent from fat. Following a Zone balanced diet helps to balance hormones and insulin levels, and aids in hunger control.
The Drink Your Meals website also features a recipe builder, allowing you to create your own blended recipes. In addition, the recipe builder provides calories, protein, carbohydrate and fat information for your recipe.
Drink Your Meals will also be giving away one free Vitamix a month to a lucky subscriber. All participants can send their information and why they need a Vitamix to info(at)drinkyourmeals(dot)com.
For additional information go to http://www.drinkyourmeals.com.
# # #