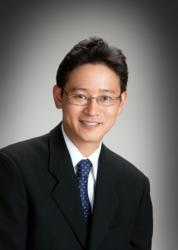 Houston, TX (PRWEB) June 17, 2011
Houston Cosmetic Dentist, Dr. Shimizu has received the People's Choice award in the American Academy of Cosmetic Dentistry's Smile Gallery Competition for exceptional results in Cosmetic Smile Design. The competition was held in Atlanta, Ga. where he was again awarded Gold & Silver medals in recognition of his artistic skills and talent.
"The cosmetic results you created ...are remarkable. She is a beautiful woman to begin with, but the new smile is just a work of art." Stated Alan S.
Dr. Shimizu is the sole recipient of the American Academy of Cosmetic Dentistry's People's Choice Award in the Houston area. He was recently featured during the American Health Front television program that was featured on channel 13 of the ABC network, showcasing his passion in the area of Full Mouth Rehabilitation and Aesthetic dentistry. This nationally televised educational program is an informative series on the latest advancements and techniques in health care today.
"Patients come to me because the smiles I create for my patients are designed specifically for their unique needs and desires. They receive functional and natural life changing smiles in a couple of visits." said Dr. Shimizu.
Dr. Shimizu's outstanding awards and achievements are a testament of his passion and expertise. The American Academy of Cosmetic Dentistry has been highlighting his exceptional work as a model for beautiful aesthetic, artistic smiles. Dr. Shimizu's award winning case is featured by the Academy in their prestigious magazine by being selected as their cover story and in New Beauty magazine. Houston Cosmetic Dentist, Dr. Ned Shimizu, Creator of Stunning Smiles!
Dr. Shimizu has been in private practice since 1997, specializing in houston cosmetic dentist. Houston is home to thousands of smiles that are a bit brighter because of Dr. Shimizu's expertise. Visit http://www.wedesignyoursmile.com for more information.
###