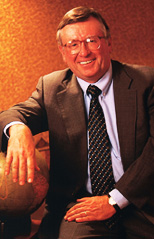 The author's website, www.robertcooknovels.com, is cited for "illuminating digital publishing excellence" and features the novel Cooch.
St. Helena, CA (PRWEB) June 09, 2011
Hot-selling thriller, Cooch, has won a second national eLit gold medal, this time for Best Author Website that features Special Ops Novel, Cooch. The award cites the website for "illuminating digital publishing excellence" and follows a recent national Gold Medal for winning Best Mystery/Suspense/Thriller.
The author's website, http://www.robertcooknovels.com, features the novel Cooch, published by Royal Wulff Publishing. Protagonist Alec Cuchulain, "Cooch," is a hero with one leg in finance and the other in a top-secret role in the U.S. Government.
Direct link: Buy Cooch Kindle or at http://www.smashwords.com in various ebook formats.
Cooch has emerged as one of the most unusual killers, with a bent towards both Wall Street and special ops warfare in this national security thriller.
Cook develops Alec Cuchulain both as a hedge fund manager and a CIA-sponsored special-ops warrior. Cooch moves from a Marine at 16, to a noted CIA warrior at age 25 and finally as a hedge fund manager, with stops at Oxford and Morocco. The drug cartel has decided to trade cocaine for defense secrets; Cooch and company are sent to crimp their plans. His allies include a Rhodes Scholar former Seal, a former Marine sniper and a foul-mouthed, scary smart, female CEO of a software company.
The protagonist is a violent killer with a unique set of learned qualities. His father is a wheelchair-bound former Marine and Medal of Honor winner who gives his son advice as to how to survive in a violent world. His mother is the daughter of a Bedouin sheikh who sends her young son off during many of his summer breaks to experience and learn the Bedouin life. The combination of a very young start in learning the art and craft of violence, combined with a thirst for knowledge drives him to become both a noted designer and user of explosives and an expert in Islamic affairs.
Violent, yet thoughtful, Cooch represents the best in fast-moving, popular thrillers.
eLit Awards
The global eLit awards program is committed to honoring the very best of English language digital publishing entertainment. The contest is presented by Jenkins Group Inc., a Michigan-based book publishing and marketing services company that has operated the popular Independent Publisher Book Awards contest since 1996.
About Robert Cook
Robert Cook is a shooter, soldier, entrepreneur, philanthropist, venture capitalist, vintner and now author. A United States Army Vietnam veteran, he attained the rank of Major and holds the parachutists badge, Bronze Star Medal and the Army Commendation Medal.
Mr. Cook is an active philanthropist. He endowed the Robert E. Cook Honors College of Indiana University of Pennsylvania that was recently covered in Donald Asher's book, "Cool Colleges for the Hyper Intelligent, Late Blooming and Just Plain Different". http://www.iup.edu/honors. He is currently active in its support, particularly for Achievement Funds used for assistance in study abroad and supporting low-paying, but valuable, internships.
Cook was named the Ernst and Young Entrepreneur of the Year for the Metropolitan Washington, DC Region in 1987.
Originally of Altoona, Pennsylvania, Cook holds a BS in Mathematics from Indiana University of Pennsylvania and an MBA from the George Washington University.
Media Contact:
Stacey Radinger
Sradi93466(at)aol(dot)com
(707) 331-9844
Robert E. Cook
PO Box 853
St. Helena, CA 94574
###