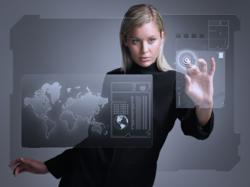 AppZero enables IT users to get all of the benefits of cloud without the complexity of packaging and porting virtual machines.
Boston, MA (PRWEB) June 06, 2011
AppZero® today announced that Simon Crosby, Chief Technology Officer (CTO) for the Data Center and Cloud Division at Citrix Systems, was elected to AppZero's board of directors.
"AppZero knocks down barriers to infrastructure agility, making it fast and easy to move server applications to – and from -- any machine on any cloud," said Greg O'Connor, AppZero's CEO. "In addition to the practical and strategic experience Simon brings to this board, his presence spotlights our innovation."
"AppZero application virtualization is a perfect complement to cloud computing. It enables IT users to get all of the benefits of cloud without the complexity of packaging and porting virtual machines," said Crosby. "By solving real customer problems, they are poised for success."
Simon took on the role as CTO of the Datacenter and Cloud Division at Citrix when the company acquired XenSource, where he was a founder and CTO. Prior to XenSource, Simon was a principal engineer at Intel where he led strategic research in distributed autonomic computing, platform security and trust. He also founded CPlane Inc., a network optimization software vendor, where he held a variety of executive roles. Before joining the private sector, Simon was a tenured faculty member at the University of Cambridge, UK, where he led research on network performance and control, and multimedia operating systems. He is author of over 35 research papers and patents on a number of datacenter and networking topics including security, network and server virtualization, resource optimization and performance. In 2007, Simon was awarded a coveted spot as one of InfoWorld's Top 25 CTOs.
About AppZero
AppZero virtualizes applications for ease of distribution and deployment. AppZero's patented software packages Windows, Linux, and Solaris applications in OS-free Virtual Application Appliances (VAA) for rapid provisioning: across a network, on any server (physical or virtual), in the data center, hosted, or in any cloud, with near-native performance. First to market virtualizing server applications, the company also offers a Windows desktop version. For more information, visit http://www.AppZero.com and follow Greg O'Connor on twitter @gregoryjoconnor.
Citrix® is a trademark of Citrix Systems, Inc. and/or one or more of its subsidiaries, and may be registered in the U.S. Patent and Trademark Office and in other countries. All other trademarks and registered trademarks are property of their respective owners.
###