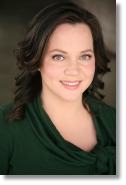 What we're talking about here is not incremental growth," Doyle said. "It's big dramatic growth. So fasten your seatbelt. If you're a business owner who is ready to have a big income leap, then you're absolutely in the right place.
Washington, DC (PRWEB) June 07, 2011
Client Magnet Bernadette Doyle, a self-made millionaire and coach, spent the past several weeks in the hospital with her young son, and she didn't have to worry about money. Now, she is offering a complimentary masterclass to business owners who want to experience life-changing paydays and develop the financial security to live as they want or need to, no matter what life throws at them. She's turned this master class into a fundraiser for the hospital that treated her son. The masterclass is scheduled to air at 3pm on June 14.
"This masterclass is going to be different from other courses you may have done in the past because instead of giving you tons of ideas, I'm actually going to focus on the one strategy that has made a massive difference to me, in the past few years in my business," Doyle said. "But more importantly, it's bringing about some pretty impressive breakthrough results for many of my clients."
Listening live will be free, but listeners can pay a nominal fee to get the recording and transcript – and 100% of proceeds will go to the hospital that cared for Doyle's son.
During this 90-minute masterclass, Doyle will cover:

Why entrepreneurs often do the opposite of what they should do when creating programs – and why they're better off starting out big
How entrepreneurs can find clients who are willing to pay top-dollar for premium services
Why business owners MUST offer a premium-priced product, programme or service – and it's not about the money
Proven examples of high value, high profit solutions that have worked for Doyle and her clients
Sales strategies that work in any situation and how to use them depending on what is being offered
Doyle designed "Big Income Leaps" to share with viewers the strategies and ideas she has used to create high-value, high-profit products and programmes for clients who are willing to pay for them. The result: greater financial freedom, better service, and more time and money for fun. In short, the flexibility, Doyle said, for clients to live life as they want – just as she was able to when she decided to spend two weeks in the hospital with her son.
This masterclass is for business owners who want to achieve more in business, experience business breakthroughs, attract higher-quality clients and provide those clients with bigger transformations. People can reserve their spots for the complimentary masterclass here: http://www.clientmagnets.com/bigincomeleaps
###