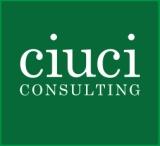 (PRWEB) June 14, 2011
The Knowledge Centre
Recent studies have shown that there has been a steady decline in the year on year literacy rate in many countries especially in Asia and Sub- Saharan Africa. According to recent projections by UNESCO, approximately 75 million children are still not enrolled in school and an estimated 776 million adults (16% of the world's population) have not had the opportunity to learn to read and write. In 2010, Nigeria recorded an illiteracy rate of 32%, which is one of the lowest in Africa. Given the alarming figures from these statistics, it is clear that strategic moves must be made immediately in order to bridge this surging knowledge gap.
The gap created by the drop in quality of education has significantly affected the capability of employees to perform optimally. Companies in Nigeria continue to struggle with the human resource challenges which are reflected in the high employee churn rates and the delivery of poor quality services by employees. These factors highlight the shortcomings of an ailing educational system that has become an hindrance to the sustainable development of the country.
To bridge these knowledge gaps, Ciuci Consulting has embarked on a number of initiatives including the soon to be opened knowledge centre in the United Kingdom. The centre, which is designed to facilitate an evolving multi-disciplinary dialog leading to new insights and discoveries, is established to provide middle and senior level managers with unlimited access to world class research, learning materials and leading experts. The United Kingdom was strategically selected for the location of the knowledge centre for a number of reasons: to create a learning environment that is global in nature and to provide facilitators from different parts of the world easier access to the facility.
Expanding Customer Base by Launching New Products
Over the last few years, Ciuci Consulting has developed an extensive market database through a number of studies that have been conducted for proprietary use. Due to high demand for market studies, the management of the firm has decided to offer the service to interested organisations. Firms will now be afforded the opportunity to make better informed decisions with relevant market intelligence. With this service, organisations may obtain information gathered from research that involves competitor analysis, product analysis and consumer insights.
...to your future
The value a strong brand brings to companies and its stakeholders cannot be overemphasised. A good brand not only makes a company stand out from its competitors, it also adds value to its product and service offerings and helps it connect with its customers. In attempting to strategically position their firm in the sub-conscious of clients, best practice organisations invest resources such as time, talent and capital into building formidable brands that communicate the core values of the firm and the promises it aims to deliver to its end users.
At Ciuci Consulting, we consider the needs of our clients top priority and this has culminated in our decision to re-brand the organisation. With the newly launched brand, we have re-affirmed our commitment to clients through our core values which are INTEGRITY in what we do, PARTNERSHIP in our teams and with clients and EXCELLENCE in the quality of our work. With the wealth of experience which the firm has acquired over the years especially in the areas of Strategy, Market Intelligence and Training , the 'New' Ciuci Consulting communicates KNOWLEDGE, INSIGHT and COMPETENCE and this is well communicated in the firm's strap line which gives accolades "… to your future."
###