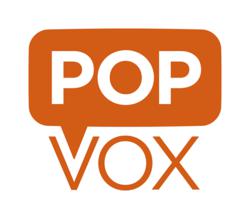 Anyone with a website -- from a national interest group to a local blog -- can now effectively get their users' message to Congress in a targeted, effective way."
New York, NY (PRWEB) June 06, 2011
POPVOX.com an award-winning Silicon Valley and Washington, DC-based startup today announced a free "Write Congress Widget," which allows any website to let visitors weigh in on bills pending before the U.S. Congress using the powerful POPVOX platform. CEO, Marci Harris, announced the free tool -- the first of its kind -- at the Personal Democracy Forum in New York, which explores and analyzes technology's impact on politics and government.
"Citizen organizing through social media is bringing revolutionary change around the world," said Harris, a former Congressional staffer. "Grassroots tools for outreach to Congress have not kept pace Until now, costs were high and the user experience was less than optimal. The POPVOX Write Congress Widget changes that. Anyone with a website -- from a national interest group to a local blog -- can now effectively get their users' message to Congress in a targeted, effective way."
The free "Write Congress" widget embeds the powerful POPVOX advocacy tool onto any website. Visitors weigh in on a featured bill and POPVOX takes care of the rest. Constituent information is verified; messages are counted and aggregated on POPVOX.com and messages are delivered to the appropriate Members of Congress, with delivery confirmation.
For more information, visit https://www.popvox.com/services/widgets.
About POPVOX
POPVOX is an innovative advocacy platform that meshes legislative data with individuals' personal stories and sentiment. Winner of the social media category in the 2011 SxSW BizSpark Accelerator startup competition, POPVOX delivers public input to Congress in a format tailored to actionable policy decisions and empowers users to leverage their expertise and numbers. POPVOX provides a legislative dashboard for Congress and government affairs professionals with bill status information, customized tracking, bill-specific advocacy information, and real-time constituent sentiment and comments. For more information, visit: http://www.popvox.com
###