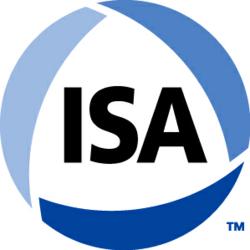 Research Triangle Park, NC (PRWEB) June 06, 2011
The International Society of Automation (ISA) announces that abstracts for presenting technical topics as Poster Sessions at ISA Automation Week 2011: Technology and Solutions Event are being accepted through 12 August 2011.
ISA Automation Week will take place 17–20 October 2011 at the Arthur R. Outlaw Convention Center in Mobile, Alabama, USA. The technical conference will feature the following eight technical conference tracks that are centered on key issues facing the automation and control market:

Advance Process Control Techniques
Analyzers
Automation and Control System Design
Energy
Human Asset Optimization
Installation, Operations, and Maintenance
Safety and Security
Wireless Technology and Applications
All eight technical conference tracks will offer topics appropriate for each of the following job functions: Academia/Scientist and R&D, Engineer, Management, Marketing and Technician. When preparing abstracts, professionals should focus their content on a specific technical conference track and consider for which job function their paper or presentation is best suited.
Paper topics for Poster Sessions must have content applicable to attendees who are looking for depth of information within the technical conference track or for breadth of subject matter across multiple tracks according to job function.
Specific topics in each technical conference track area are listed online here. Information about how to submit an abstract for consideration can be found here. The Poster Sessions will be held on the Supplier Showcase floor Wednesday, 19 October, and Thursday, 20 October.
About ISA Automation Week
ISA Automation Week is a technical conference that includes three full days of sessions; poster sessions; a dedicated Technician Day; an expansive Supplier Showcase; technology solutions theaters on the Supplier Showcase floor offering standards briefings, author briefings and supplier presentations; and networking and social events.
ISA Automation Week Partners include ARC Advisory Group, ExperTune, Georg Fischer Piping Systems, Mitsubishi Electric Automation, and Schneider Electric. The ISA Strategic Partner, Test and Measurement is Fluke Corporation. GE Energy, Honeywell Process Solutions and OSIsoft Inc. are ISA Corporate Partners. For more information about the ISA Corporate Partnerships Program, visit http://www.isa.org/partners.
For more information about ISA Automation Week or to register, visit http://www.isaautomationweek.org or call +1 919-549-8411.
About ISA
Founded in 1945, ISA (http://www.isa.org) is a leading, global, nonprofit organization that is setting the standard for automation by helping over 30,000 worldwide members and other professionals solve difficult technical problems, while enhancing their leadership and personal career capabilities. Based in Research Triangle Park, North Carolina, ISA develops standards; certifies industry professionals; provides education and training; publishes books and technical articles; and hosts the largest conference and exhibition for automation professionals in the Western Hemisphere. ISA is the founding sponsor of The Automation Federation (http://www.automationfederation.org).
###