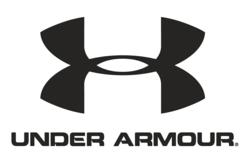 Baltimore, MD (PRWEB) June 06, 2011
Under Armour (NYSE:UA), the Baltimore, MD-based leader in sports performance apparel, footwear and accessories, has selected Omnicom Media Group agency Optimum Sports to manage its media account, marking the first time that the athletic performance brand, which grossed more than $1 billion in 2010, has assigned media planning and buying duties to an outside agency. Among Optimum Sports initial responsibilities, they will advise Under Armour on the placement of its upcoming new multi-faceted footwear TV, print and digital campaign that will kick-off during back-to-school.
Founded in 1996 by former University of Maryland football player Kevin Plank, Under Armour is the originator of performance apparel - gear engineered to keep athletes cool, dry and light throughout the course of a game, practice or workout. The brand currently maintains sponsorships with the NFL, MLB and top collegiate teams; individual athletes, including U.S. professional skier and Olympic gold medalist Lindsey Vonn, football greats Tom Brady, Ray Lewis, Cam Newton and Miles Austin and professional volleyball player Nicole Branagh; and grassroots initiatives like American Youth Football, the Under Armour All-America Football Game and Cal Ripken Baseball.
"We believe Optimum is the ideal partner in helping us expand upon the strong foundation we have built with our current marketing efforts," says Steve Battista, Under Armour, Senior Vice President, Brand.
With its selection of Optimum, Under Armour adds its name to a client list that includes some of the most well-known brands and significant spenders in the sports marketing category, including Gatorade, State Farm, Callaway and Pepsi.
"I don't think there's anyone in the industry that hasn't been amazed at the speed and effectiveness with which the Under Armour team has established its brand with consumers, leagues, teams and athletes," says Optimum Sports Managing Director Tom McGovern. "We're looking forward to helping them build on this success as they continue to grow their product line and brand reach."
ABOUT OPTIMUM SPORTS
Optimum Sports is a hybrid Sports Consultancy with expertise in sports marketing and sports media. Bridging the gap between these worlds provides us with the holistic perspective and leverage needed to deliver integrated, multi-platform game plans against our clients' initiatives and objectives. Optimum Sports is a unit of Omnicom Media Group, the media services division of Omnicom Group Inc. (NYSE: OMC).
ABOUT UNDER ARMOUR, INC
Under Armour® (NYSE: UA) is a leading developer, marketer, and distributor of branded performance apparel, footwear, and accessories. The brand's moisture-wicking fabrications are engineered in many different designs and styles for wear in nearly every climate to provide a performance alternative to traditional products. The Company's products are sold worldwide and worn by athletes at all levels, from youth to professional, on playing fields around the globe. The Under Armour global headquarters is in Baltimore, Maryland, with European headquarters in Amsterdam's Olympic Stadium, and additional offices in Denver, Hong Kong, Toronto, and Guangzhou, China. For further information, please visit the Company's website at http://www.underarmour.com.
###