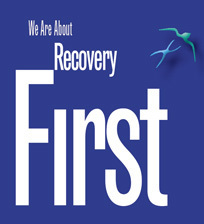 It's a Lifeboat. We're all in this together.
Hollywood, FL (PRWEB) June 08, 2011
Recovery First's Florida drug rehab center announced the official launch of a new company website today after the culmination of half a year of extensive work. The completely redesigned site features tools and resources for addicts and alcoholics to get immediate help, including a 24 hour private call center staffed with addiction experts. The launch of the site comes as the treatment center enters its tenth year.
James Davis, CEO and founder of Recovery First, said the new website launch provides:
"…an unprecedented opportunity to introduce our highly qualified staff to the community…and let people know that we can help those who suffer from addiction or alcoholism."
Mr. Davis went on to explain the full scope of the website's offerings in light of the fact that some in the industry have expressed concern that the internet is an unlikely place for someone in the throes of active addiction to seek help.
"People are using the internet in more intensely personal ways," Davis said. "People are finding our website, calling our private hotline and getting into treatment- we've had dozens of referrals since launching. We need to be able to communicate our message of hope across all mediums- especially considering the high incidences of addiction amongst young adults who use technology as a primary way to interact with the world. If [young adults] need help, then we need to be where they will look for it and that means having a strong presence online."
The drug rehab center's website is currently live and features dozens of pages of information about Recovery First's residential inpatient substance abuse treatment program, their Partial Hospitalization or Day/Night program, and their intensive outpatient treatment program. There are also well over one hundred professional articles about every aspect of addiction and alcoholism, and a detailed staff page that explains each expert's skills and qualifications.
Eric Oakes, Clinical Director of the rehab had this to say about his staff:
"They want to make a difference in the lives of others and believe that it can be done – one addict or alcoholic at a time. They are highly educated and more importantly, highly experienced in treating people with the disease of addiction. I believe that it is this combination of commitment, education and experience that makes Recovery First so good at helping people recover from addiction and go on to lead successful lives."
Oakes would know; he's a Licensed Clinical Social Worker and has served in the field for more than a quarter century.
Recovery First's new website is unique in several ways. First, the site offers a free report that discusses the ten principle questions a person considering treatment for addiction should ask. Additionally, site visitors can verify their insurance, ask a question, request a call back, or get specific information about drug addiction treatment in their state.
Recovery First's Florida drug rehab isn't restricted by geographic boundaries and can help any person with addiction regardless of where they live. As Jim Davis, CEO and co-founder of the treatment center so poignantly put it:
"It's a lifeboat. We're all in this together."
Recovery First is an aptly named addiction rehab center because we focus on placing recovery first; one day at a time. To learn more about our success stories or to discover how we can help you or someone you love who is suffering from drug addiction or alcoholism, please contact Debbie Davis at: (954) 981-4545 x954557 or Email: ddavis@recoveryfirst.org. Or visit us online to request a free consultation: http://www.recoveryfirst.org
###