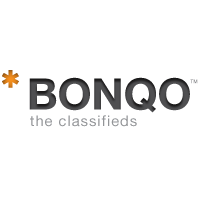 Computer filters are not a good substitute for human eyes and intuition.
San Francisco, CA (PRWEB) June 08, 2011
After much success on the Central Coast of California, and the recent expansion to include all of Southern California, BONQO.com the online classifieds website is now entering a new phase of their fast and steady growth: Northern California. With many more states ahead of them, they have become a formidable player in the online classifieds industry and serious competition for heavyweights like Craigslist.
Established by Ella Internet Technologies, Inc., and based out of Santa Barbara, California, their family-friendly website BONQO.com, represents a change in direction from the approach taken by Craigslist and other more standard online classifieds sites.
According to their spokesperson, Taylor Scott, "BONQO's mission is to make online classifieds safe and clean for users. To achieve this goal, we've found a way to manually screen each and every ad to verify the legitimacy as well as their consistency and completeness, so those who browse our listings aren't likely to be met with possible fraudulent, offensive, or distasteful material.
"Computer filters are not a good substitute for human eyes and intuition," Mr. Scott explained. "Our staff do their utmost every single day to detect and eliminate possible scams before they are published." He believes since the beginning of BONQO, the approach to be a safer online classified will lead the way to more responsible web postings in the future.
One of the strategic approaches BONQO had in mind since the public beta launch in October 2010 is no "Personals" or "Adult Services" categories.
The company announced their Northern California launch on June 8, 2011. They are set to expand into the Hawaii, Oregon, Washington, Idaho, Nevada, Utah, and Arizona marketplaces in the coming months.
For further inquiries regarding BONQO.com, please contact Taylor Scott at taylor.scott@BONQO.com or 805.879.1586.
###