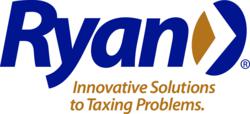 Dallas, TX (PRWEB) June 07, 2011
Ryan, a leading global tax services firm with the largest indirect tax practice in North America, today announced that North Dakota's House Bill 1047 ("HB 1047"), signed by Governor Dalrymple, will reduce North Dakota's corporate income tax by 20% and property taxes by an estimated 15 to 19%.
HB 1047 reduces the corporate income tax rate for periods beginning January 1, 2011. The new tax rate will be 1.68% on the first $25,000 of taxable income. The rate on the next $25,000 of taxable income is reduced to 4.23%. And the rate on corporate income of more than $50,000 will be 5.15%. Further, HB 1047 continues the state's 70% funding commitment to school districts and will result in the previously mentioned property tax savings.
Unlike most states, North Dakota has a budget surplus. With the passage and enactment of HB 1047, North Dakota has shown its commitment to a pro-business climate.
About Ryan
Ryan is a leading global tax services firm, with the largest indirect tax practice in North America and the seventh largest corporate tax practice in the United States. Headquartered in Dallas, Texas, the Firm provides a comprehensive range of state, local, federal, and international tax advisory and consulting services on a multi-jurisdictional basis, including audit defense, tax recovery, credits and incentives, tax process improvement and automation, tax appeals, tax compliance, and strategic planning. In 2010, Ryan received the International Service Excellence Award from the Customer Service Institute of America (CSIA) for its commitment to world-class client service. Empowered by the award-winning myRyan work environment, which is widely recognized as the most innovative in the tax services industry, Ryan's multi-disciplinary team of more than 900 professionals and associates serves many of the world's most prominent Fortune 1000 companies. More information about Ryan can be found at http://www.ryan.com.
###