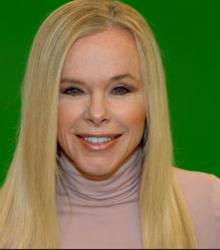 We've brought on board real science and top experts to help people sift through the confusion caused by all the ads and media hype

-David Kekich
Los Angeles, CA (PRWEB) June 07, 2011
Technology has moved us closer than ever to a new reality: 100 can be the new 50! That is why the "100 Is The New 50" Anti Aging Society (http://100isthenew50.com) was formed. This topic of "Anti Aging" can be controversial. But it is one that cannot be dismissed, as Baby Boomers and younger begin to suffer from the effects of aging. So now, more than ever, someone is needed to cut through the haze. To do just that, "100 Is The New 50" Society has put together the "The 7 Essential Steps To Fight Growing Old" teleseminar.
"The 7 Essential Steps To Fight Growing Old" teleseminar will also feature many well known speakers, with Aubrey de Grey (Founder of SENS.org) , Dr. Joe Mercola (pioneering holistic doctor), David Kekich (Founder of Maximum Life Foundation), Dr. Bill Andrews (Telomere Biology pioneer) and Greta Blackburn (co-author of The Immortality Edge) all contributing. The call will take place this Saturday, June 11 at 5PM PDT (8PM Eastern).
It will be a little over an hour, but you just might add years to your heathspan when you join the call.
This online meeting will also distill down much of the cutting-edge science known to us today. We will reveal a simple 7 step plan that anyone can utilize to have more of what we all want: energy; time with friends, family and loved ones; years to accomplish all that we dream of doing; a more youthful appearance at any age; and even better sex. With superstar scientists and experts on board, listeners will get the inside track to longevity in one place at one time—finally clearing the clutter about what works and why.
 
"We've brought on board real science and top experts to help people sift through the confusion caused by all the ads and media hype about anti-oxidants, heart health supplements, and other products. And we offer solutions that really work." Explains David Kekich, a longtime advocate of Nuking Aging via emerging technologies.
 
"Everyone said we were crazy, that there was no way to get all of these experts on one call. But we did. We're going to take a deep dive into what people want and need to know—for once and for all—about everything from exercise that really battles middle aged bulge and Father Time in minutes, to supplements that create youthful responses at the cellular level," says Blackburn. Blackburn co-authored The Immortality Edge, a book that delivers practical lifestyle habits based upon the Nobel-prize winning technology of Telomere Biology.
For more details go to http://100isthenew50.com.
###