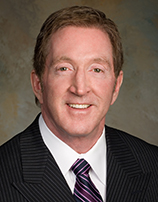 Santa Ana, CA (PRWEB) June 06, 2011
On Friday, May 27, a federal jury in Los Angeles awarded $731,450 to Callahan & Blaine client AMI Services, Inc. of Huntington Beach, California, in its suit against Dominion Advertising for breach of contract.
AMI was forced to sue Dominion Advertising, a Virginia-based company owned and operated by Brien Johnson, for breach of contract after Dominion refused to pay its bill for ads that AMI placed in phone books. Moreover, Dominion countersued with allegations of breach of contract, as well as fraud and negligent misrepresentation.
AMI had relied upon Dominion to pay for ads that AMI placed on behalf of Dominion's clients throughout the United States. The suit alleged that after AMI advanced the funds necessary to place the ads with 12 different publishers nationwide, Dominion refused to pay, despite being paid in full by its clients for those same ads and Dominion's own admissions that each of the ads placed by AMI were accurate, full and complete. Dominion's CEO, Brien Johnson, attempted to negotiate new terms with AMI as a condition to its payment of the money, but AMI refused to capitulate and sued Dominion in federal court in Los Angeles, California.
After a four-day trial, the jury returned a unanimous verdict that awarded AMI the full damages it had requested. In addition, the jury rejected all of Dominion's counterclaims in their entirety.
Daniel J. Callahan and David J. Darnell of Orange County litigation law firm Callahan & Blaine tried the case on behalf of AMI. In addition to the $731,450 awarded, they will request that the judge award AMI its attorney's fees and costs in the litigation.
The case number is SACV10-00341 RGK (MLGx), filed in United States District Court for the Central District of California.
For further comment, please contact Daniel J. Callahan of Callahan & Blaine at 714-241-4444, ext. 309 or via email at Daniel(at)callahan-law(dot)com.
About Callahan & Blaine
Callahan & Blaine is California's Premier Litigation Firm and one of the leading complex business litigation firms in the state of California. In the last five years, Callahan & Blaine lawyers have obtained over $1.5 billion in verdicts and settlements, including a $934 million verdict for Beckman Coulter, a manufacturer of medical instruments (Beckman Coulter Inc. v. Flextronics Int'l Ltd., Orange County Super. Ct. No. 01CC08395). Based in Orange County, California, Callahan & Blaine handles commercial litigation cases nationwide. For more information, visit http://www.callahan-law.com.
###