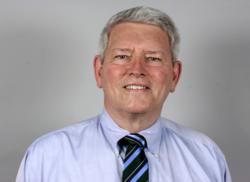 Harry says he is "excited to be in charge of this new division at Kaminski Auctions" and "looking forward to working with clients across America and beyond."
Boston, MA (PRWEB) June 07, 2011
Kaminski Auctions is pleased to announce the establishment of a Rare Lamp and Glass Department headed by specialist Harry Morgan. Mr. Morgan, who holds a B.A. from Lesley University, brings over thirty years experience as a dealer and collector of lamps and glass to this position. He has lectured at such institutions as the Corning Glass Museum, National American Glass Club and Rockwell Museum in Corning, New York. Harry says, "I began a lifelong love affair with lamps and glass when I would window shop the antique department of Shreve Crump and Low in Boston while attending college."
Harry is also in charge of the Appraisal Department at Kaminski and supervises a staff of five appraisers. He has received USPAP (United Standards of Professional Appraisal Practices) certifications from both the National Association of Professional Appraisers and the Appraisal Standards Board. Harry says he is "excited to be in charge of this new division at Kaminski Auctions" and "looking forward to working with clients across America and beyond."
For more information on how to consign your Rare Lamp and Glass items please contact Harry Morgan by email at hmorgan(at)kaminskiauctions(dot)com or call 978-927-2223
For almost two decades, Kaminski Auctioneers---headed by Frank Kaminski---has specialized in appraising and auctioning fine antiques from estates throughout New England.
###