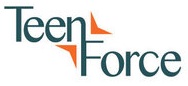 "TeenForce is a terrific resource that provides the business community with well-prepared young workers...who are leaving the foster care system and starting out on their own"
Los Gatos, CA (PRWEB) June 07, 2011
TeenForce, a non profit organization dedicated to employment opportunities for youth, and The Terraces of Los Gatos, a retirement community in Los Gatos, today announced a unique partnership to provide part-time work opportunities for Silicon Valley youth in foster care.
Seven workers, including five living in foster care, have been hired through TeenForce to work at the Terraces. TeenForce workers will provide resident assistance, administrative support and food service at the facility. For most of the teens, the assignment at the Terraces will be their first paying job.
"TeenForce is a terrific resource that provides the business community with well-prepared young workers who can make an immediate and positive contribution," said Alex Candalla, executive director of The Terraces. "We're particularly pleased to be providing opportunities for teenagers who are leaving the foster care system and starting out on their own."
TeenForce collaborated with EMQ FamiliesFirst (EMQFF) of Campbell and Silicon Valley Children's Fund (SVCF) of San Jose to identify foster care job candidates for the positions. EMQFF is California's largest provider of behavioral health services for children in crisis and serves 60 foster youth in Santa Clara County. SVCF is focused on improving outcomes for foster youth, primarily by ensuring that they receive the proper educational support through middle school, high school and post-secondary education.
"Only 25% of all foster youth considers attending college or a vocational program," said Elise Cutini, executive director of the Silicon Valley Children's Fund. "TeenForce has been an outstanding partner in advancing the mission of the Silicon Valley Children's Fund and creating employment opportunities for young people that will serve them well in the future."
To prepare workers, TeenForce, The Terraces and both agencies created a job readiness program that included workplace safety, etiquette and financial skills training. Working through EMQFF and SVCF, TeenForce interviewed and chose six foster youth from the East Side Union High School District of San Jose. TeenForce received a $50,000 grant from The Valley Foundation to help finance this pilot program.
"Teens in foster care struggle with enormous challenges," said Roberto Favela, vice president of Administration and Foster Care and Adoption Services at EMQ FamiliesFirst. "They don't have a parent or older sibling who can teach them the skills for landing and keeping that first job. The experience they'll have through TeenForce will help them personally and professionally for the rest of their lives."
The program for the Terraces is the latest success for TeenForce, which currently provides young adult workers to 31 companies in Silicon Valley. Since it was founded in 2010, TeenForce has placed 72 teens in jobs, totaling 7,946 hours. Those teens have been paid $73,383 in wages.
"TeenForce was launched to help youth of all backgrounds gain work experience," said TeenForce founder and CEO John Hogan. "Our partnership with the Terraces and both agencies is the first of its kind, and we invite other employers to join with us to create employment opportunities for young people."
About TeenForce
Based in Los Gatos, TeenForce works with local businesses to create job opportunities for teens and young adults. TeenForce was founded in 2010 to reduce the barriers to teen employment and provide young people with a wide range of work experience, including summer internships, part-time and full-time employment. TeenForce is a 501(c)(3) nonprofit that is funded by grants, community and individual donations, and placement fees from employers. For more information about TeenForce, or to provide a work opportunity for local youth, please contact John Hogan at 408.827.3078 or johnhogan(at)teenforce(dot)org.
# # #