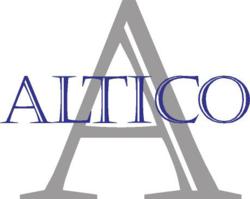 "Microsoft Dynamics GP 2010 R2 delivers on our ongoing commitment to provide customers with long-term value and the ability to make quicker decisions by presenting intelligence that's directly relevant to their jobs."
Marlborough, MA (PRWEB) June 15, 2011
Originally scheduled for a May 1st release, the Release 2 version of Microsoft Dynamics GP 2010 made its appearance ahead of schedule on April 27th and was heralded with much fanfare. While it's considered a minor release, nestled in between GP 2010 and GP 2011, the facts belie that nomenclature. The "minor release" contains more than 50 feature additions and enhancements to SQL Reports, Word Templates, and email. The feature creating the must buzz is the Business Analyzer, a tool developed to help executives make informed business decisions by viewing dynamic financial and operational reports from a desktop or from within GP.
Microsoft Dynamics GP 2010 was hailed as "The new way to do business." R2 builds on that theme with enhancements that fall into three pillars: Enhancing Insight, Making It Easier, and Extending Connections. The feature list includes:

Email support for all option based reports
Multi-company Excel reports
Add GP forms to Extender menus
List performance enhancements
BI refresh and completion of drill down reports
Word template generator
Security synchronization utility
Contract line hold
And much more.
Crispin Read, General Manager of the Microsoft Dynamics ERP Product Management Group notes: "Microsoft Dynamics GP 2010 R2 delivers on our ongoing commitment to provide customers with long-term value and the ability to make quicker decisions by presenting intelligence that's directly relevant to their jobs."
The reviews of R2 have all been glowing. The added features have enticed many clients to upgrade to the newest version and take advantage of the many benefits now available to drive business productivity.
About Altico Advisors
Headquartered in Massachusetts, Altico Advisors implements and supports business, financial, and customer management software solutions for mid-market enterprises, primarily throughout New England. Altico is a Microsoft Gold Certified Partner specializing in Microsoft Dynamics GP (formerly Great Plains), CRM, Business Intelligence (BI), and SharePoint systems for manufacturing, distribution, software development and service companies. In addition, Altico provides a wide variety of consulting and advisory services, such as outsourced financial services, business and IT strategy alignment, software selection, integration services, and business analytics. http://www.AlticoAdvisors.com
###