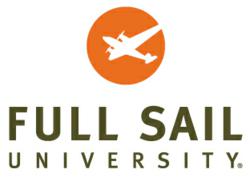 "We were proud to have had the opportunity to host such and incredible event on our campus," said Dana Roun, Director of Audio Arts for Full Sail University.
Winter Park, FL (PRWEB) June 07, 2011
On June 1, 2011, Full Sail University welcomed Solid State Logic, the Oxfordshire, England based analogue and digital audio console manufacturer, to its campus for a presentation featuring demonstrations and panel discussion regarding the music business.
The event began with an overview of the company's history. SSL Senior Vice President Don Wershba and Fadi Hayek, National Sales Manager-Workstation Partner Products, presented demonstrations of their latest products, including the AWS 948, Matrix, Nucleus and X-desk. Following the demonstrations, Wershba moderated an industry guest panel discussion, which included:

Full Sail Recording Arts graduate, Producer/Recording and Mixing Engineer
Credits include: Pink, Britney Spears, Missy Elliot, Timbaland
Producer/Recording Engineer
Credits include: Rolling Stones, Jay-Z, Justin Timberlake, Led Zeppelin
Producer/Recording & Mixing Engineer
Director of Operations at The Studio at the Setai
Credits include: Lenny Kravitz, Lauryn Hill, Outkast, Sheryl Crow
The panelists spoke to students about their experiences working in the music industry, and offered insight on topics ranging from technological advances in the industry to the evolution of music distribution. They also shared advice on beginning a career in a recording studio, networking, and internships. The event concluded with an open Q&A session.
"We were proud to have had the opportunity to host such and incredible event on our campus," said Dana Roun, Director of Audio Arts for Full Sail University. "It was great to learn about the latest cutting-edge technology offered by Solid State Logic. We strive to provide our students with real-world experiences and we were delighted that they were able to hear from leaders in the industry, including a member of our alumni family."
About Full Sail University:
Since 1979, Full Sail University has been an innovative educational leader for those pursuing careers in the entertainment industry. With over 34,500 alumni, graduate credits include work on OSCAR®, Emmy® and GRAMMY®-winning projects, best-selling video games, and #1 grossing U.S. concert tours. Full Sail's 191-acre campus and online education platform proudly welcomes over 13,000 students from 50 states and 49 countries. Full Sail currently offers a total of 37 Associate, Bachelor, and Master campus degree and online degree programs including: Computer Animation, Creative Writing for Entertainment, Digital Arts & Design, Digital Cinematography, Education Media Design & Technology, Entertainment Business, Film, Game Art, Game Design, Game Development, Graphic Design, Internet Marketing, Media Design, Mobile Development, Music Business, Music Production, New Media Journalism, Recording Arts, Recording Engineering, Show Production, Sports Marketing & Media, and Web Design & Development. Full Sail was named the 2008 "School/College of the Year" by the Florida Association of Postsecondary Schools and Colleges; The Harvard of Game Schools by Tips & Tricks Magazine; one of the top three New Media Schools by Shift Magazine; one of the Top Five Game Degree Programs in the world by Electronic Gaming Monthly; one of the Best Music Programs in the country by Rolling Stone Magazine; and one of the Best Film Programs in the country by UNleashed Magazine.
For more information about Full Sail, please visit http://www.fullsail.edu
# # #