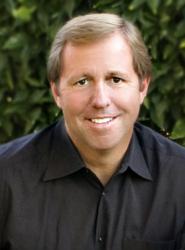 "Cloud computing provides services that business may not be able to afford if they were to deploy their own systems," said Brian Crotty, Chief Operating Officer for Broadview based in Rye Brook.
Scottsdale, AZ (PRWEB) June 06, 2011
What are the biggest issues affecting New York business today, and how is the telecom industry answering the call? That's the focus of a roundtable discussion tomorrow as chief executives from three of the nation's leading telecom giants – AboveNet, Broadview and EarthLink -- gather at the FedEx Conference Center to evaluate telecom's growing impact on area business and industry.
One opinion is universally shared among these industry leaders, according to Ted Schuman, founder and president of Scottsdale-based PlanetOne Communications , the host company for tomorrow's meeting.
"The New York business community is robust and will continue to flourish," Schuman said. "And it's the telecom industry that will be providing many of the tools and technology to get them there."
One key reason for this, according to AboveNet CEO Bill LaPerch, is that telecom now encompasses far more than traditional telephone service.
"Our industry has evolved into a comprehensive array of products and services that allow New York business to be more productive," LaPerch said. "Telecom now means more than voice or data or internet access. It's about the bandwidth to support our data-intensive lifestyles."
That depth of complex business telecom service offerings brings with it a vast group of skilled experts who routinely find customized telecom solutions for business customers of all sizes and across the spectrum of industry.
According to Rolla Huff, CEO for EarthLink, several New York based business customers rely on his technical and support team as a virtual extension of their own engineering departments.
"We are now partnering with many of our business customers in this capacity," Huff said. "Essentially, we become our customer's offsite IT department, and the value and efficiency it offers our customers is a win/win for everyone."
But the biggest synergy between New York area businesses and the telecom industry is undoubtedly "cloud convergence," according to Schuman.
Also known as "cloud computing," this is the latest advancement in communications technology available today. In the simplest terms, cloud computing refers to resources and applications that are available on the Internet from just about any Internet connected device – servers and apps that end users don't have to maintain or support.
So how does the "cloud" benefit today's business?
"The cloud allows companies to provide services they may not otherwise be able to afford if they were to deploy their own systems," said Brian Crotty, Chief Operating Officer for Broadview based in Rye Brook.
"Not only is this more economical for business," Crotty said, "it also means that the amount of computing horsepower needed will be greatly reduced."
As telecom technology pushes forward toward new frontiers, business will evolve and adapt alongside, Huff said.
"Businesses from retail chains to health care organizations are conducting more and more transactions over the web but don't want to rely on the public internet because of security concerns," he added. "Virtual private networks and private connections such as what we're seeing with cloud convergence minimize those concerns."
The telecom industry, it seems, is leading the way for increased business efficiency, security and productivity in the city and across the state.
"Companies should seek telecom partners like these to develop customized solutions to their specific need, seamlessly integrate the products at reasonable prices and then set their sights on a very bright future," Schuman said.
Now that's a business forecast anyone would welcome.
###