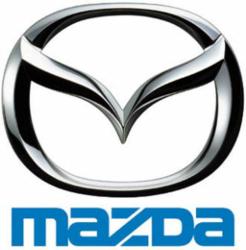 San Antonio, TX (PRWEB) June 08, 2011
The sales team at Ingam Park Mazda - the premiere Mazda dealer in San Antonio and surrounding areas - really support the work that Mazda Motorsports does. While winning races is nice, they believe that the advances and knowledge gained by having a racing team are the real benefit for consumers.
Mazda North American Operations (MNAO) recently announced that John Doonan, manager of motorsports team development, was promoted to Director, Mazda Motorsports, effective immediately. In the new role, Doonan will be responsible for all motorsports activities in North America and will report to Jay Amestoy, vice president, public affairs and motorsports.
"John has played a key role in Mazda's growth and success in the motorsports arena and has been instrumental expanding our strategic racing partnerships," said Jim O'Sullivan, president and CEO of MNAO.
"This promotion should serve to underscore John's contribution to our overall business, as well as the importance motorsports plays in Mazda's corporate strategy."
Under Doonan's direction, the company developed the MAZDASPEED Motorsports Development Ladder program and relationships with the Star Mazda and Indy Car Series. Mazda also captured manufacturers' championships in both Grand Am GT and World Challenge Touring Car.
While these may not seem like huge accomplishments to some people, they are actually quite big milestones for a car company to achieve - especially with the current economic situation around the world.
Doonan joined MNAO in 2003 as manager of advertising and marketing for the company's Midwest Region and was later named manager of motorsports team development in 2005. A graduate of Augustana College in Rock Island, Illinois, with a Bachelor of Science degree, Doonan also holds a Master of Business Administration degree from Western Illinois University.
When it comes to Mazda Motorsports, there are sure to be many other changes and improvements in the months and years to come. For now, Doonan is expected to really ramp up what Mazda Motorsports is able to accomplish with their resources.
Locals who are interested in all the great street-legal Mazda vehicles for 2011 are encouraged to stop by Ingram Park Mazda - the premiere San Antonio, Texas Mazda dealership. Their sales team can answer any questions people might have about Mazda as well as let them take a test drive in a new model. When it comes to Mazda and the "Zoom, Zoom" philosophy of Mazda Motorsports, Ingram Park Mazda is where it's at.
###