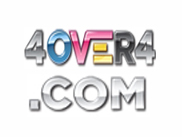 We want to be the printing company that people can turn to in those difficult situations
Astoria, NY (PRWEB) June 07, 2011
The importance of fast turnarounds for a printing business cannot be overemphasized; customers may suddenly be in a bind and need printing to be fast-tracked, or deadlines may be moved closer, requiring key printing jobs to be accelerated - and in such cases, many printing providers may not have the facilities or capability to meet emergency deadlines. This usually leads to losses or disappointments for the customer - events that have been scheduled and planned for many months may suddenly fail or need to be cancelled or rescheduled, causing embarrassment for the organizers. Weddings and fundraising events may be called off because invitations were not ready on time, and so on. It is simply vital for a printing business to be emergency-ready with accelerated turnaround options to guarantee customer satisfaction whenever difficult situations arise. With the new 1-day and same-day turnaround option from 4OVER4.COM, customers will be able to access a rapid printing service that will allow them to receive their completed jobs by the end of the day.
Customers that wish to use the fast-tracked service will need to place their order with 4OVER4.COM by 11 AM on the day of intended pick up. They will also need to inquire from 4OVER4.COM if the fast-tracked printing option is available for the particular order they have placed with 4OVER4.COM. Presently, the 4OVER4.COM fast-tracked same day or 1-day turnaround service is available for over 80% of the orders currently placed with 4OVER4.COM by its customers - and more are being added by the day, so this is a very good development for both 4OVER4.COM and its customers, who now have an additional cause to smile when taking their printing jobs to the company.
Absolutely everyone and every type of business or organization stands to benefit from the super fast turnaround service available from this New York printing company. As long as there are emergency printing needs that need to be met within the same day or a day after, 4OVER4.COM has a solution. 4OVER4.COM continues to distinguish itself among printing businesses both traditional and online with its strategic industry leading products and services. The company continues to evolve into an indispensable brand by continuously creating and implementing customer-first policies and products. The company is active in everything from green printing, environmental conservation, printing education, environmental charities and social networking - and new innovations continue to come out of the company by the day.
Quoting a company principal on the new 1-day and same-day 4OVER4.COM printing turnarounds;
"4OVER4.COM remains strongly committed to the welfare of our customers. We are always going a step further to ensure that our customers are satisfied. Everyone knows that things don't always go as planned and sometimes we find ourselves in a complicated situation with a serious deadline. We want to be the printing company that people can turn to in those difficult situations.
"The satisfaction of our customers remains our top priority, and we will continue to innovate to make sure they have the tools and solutions to compete effectively and stay ahead. The 1-day or same-day turnaround printing option which we have now launched allows customers who make their orders by 11 AM each day to pick up their orders by the end of the day. 4OVER4.COM now makes it possible for our customers to beat tight deadlines and emergencies. They now have more flexibility, and access to timely printing solutions that can get them out of that difficult situation. We currently support 1-day and same-day turnarounds for over 80% of the orders presently placed at 4OVER4.COM, and we are working to ensure that even more orders are accommodated in the shortest time possible. It's all about customer satisfaction."
4OVER4.COM is a customer-focused and customer-driven printing business that continues to roll out innovation after innovation to keep its customers happy. As a print services provider, 4OVER4.COM is known for serving high quality print products at conveniently low costs with outstanding customer support and a willingness to go the extra mile. For affordable high quality printing including card printing, tri fold brochures, brochure printing, poster printing, custom labels, canvas prints, vinyl banners, booklet printing, postcard printing and much more, 4OVER4.COM is clearly the right choice. The superfast same day and one day turnaround options available now from 4OVER4.COM are sure to bring peace of mind and a competitive advantage to many businesses and organizations alike who now have the ideal place to turn when they need it. For more information contact 4OVER4.COM at 1-888 546 8374 or on the web at http://www.4OVER4.com.
About 4OVER4.COM
Online printing company 4OVER4.COM, began NYC Printing operations in 1999. The company is a green printing firm and serves clients nationwide in the United States. 4OVER4.COM provides a wide spectrum of printing products and services and has been granted chain of custody certification from the forest stewardship council (FSC). The company's super fast turnarounds, stellar customer support, and incredibly low prices have made 4OVER4.COM a leading online printing provider. Since 1999, 4OVER4.COM has offered free expert file review and free online proofs without any obligation to purchase. As a green printing company, our corporate philosophy as well as our business practices, support sustainable environmental renewal. We are happy to lead the way with environmentally and socially responsible printing practices and projects among national as well as New York Printers.
###