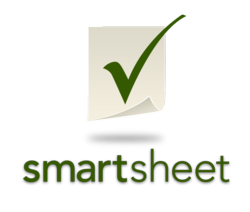 We're very encouraged how quickly the government sector has transitioned to the cloud and embraced Smartsheet.
Bellevue, WA (PRWEB) June 07, 2011
Smartsheet.com, a leading online project management and collaboration provider, today announced its intuitive spreadsheet-like cloud app is being rapidly adopted across many local, state and federal government organizations. The flexible SaaS tool helps teams at federal agencies such as Library of Congress, National Park Service, National Institute of Alcohol Abuse and Alcoholism, National Institute of Standards and Technology, Lawrence Berkeley National Laboratory and US Geological Society easily manage tasks and projects as well as collaborate with stakeholders.
Additionally, numerous state, county and city government groups including Idaho Commission on Aging, Oklahoma Tobacco Settlement Trust, City of Nashville, City of Boulder, Leon County, FL, and Port of San Diego, along with many international governmental entities have also adopted Smartsheet to help teams increase productivity.
"Smartsheet has quickly grown to be a trusted tool for managing work, serving as the 'hub' for collaborating on projects across both the public and private sectors," said Mark Mader, CEO of Smartsheet. "We're very encouraged how quickly the government sector has transitioned to the cloud and embraced Smartsheet to help manage work projects and processes, within tight budgets and reduced resources."
With Smartsheet, users can securely share entire project sheets or individual rows, attach files and notes to specific tasks, and create and track discussions about the projects from within the worksheet itself. It also includes advanced capabilities such as Gantt charts with dependencies and offers convenient integration with Google Apps, Salesforce, and VMware's Zimbra email.
Teams at government organizations use Smartsheet to:

Track RFPs, contracts and other application-related projects
Manage weekly/monthly team task lists, schedules and assignments
Create and track marketing and media campaigns, attaching related files and comps for review
Produce reports and forecasts across projects
Use Gantt and calendar views to track infrastructure and technology transitions
Manage annual budgeting and performance review processes
Set alerts and notifications to notify team members as information is changed or milestones met
Provide convenient access to contact information for agency personnel and contractors
Collect requests or feedback into a web-based Smartform which auto-populates Smartsheet
Upload files, including Google docs or links, and send a link to the file via e-mail for easy updating
About Smartsheet
Smartsheet.com, a leading Software as a Service (SaaS) company, offers businesses an intuitive online project management and collaboration tool. The ease of use of the familiar spreadsheet-like interface, coupled with file sharing and work automation features have made it a popular and highly functional business productivity app for teams. Smartsheet is used by thousands of organizations worldwide for managing all types of work including projects and tasks, operations, sales pipelines, events, marketing campaigns, crowdsourcing and more. Today, Smartsheet is a top-ranked app in the Google Application Marketplace and is integrated with leading web services such as Google Apps, Salesforce and VMWare's Zimbra email. Located in Bellevue WA, the privately held company is backed by Madrona Venture Group, a leading venture capital firm. Visit http://www.smartsheet.com for more details.
# # #