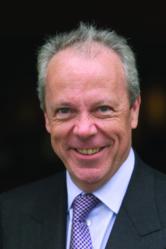 In five short years this global initiative has had such a positive impact on our industry: facilitating the free exchange of the best ideas among its leaders.
New York, NY (PRWEB) June 07, 2011
The Global Spa Summit (GSS) announced today that Philippe Bourguignon, Vice Chairman of Revolution Places, a division of investment firm Revolution LLC, has been appointed to the organization's Board of Directors. In addition to helping steer the future directions of the leading annual conference for the global spa and wellness industries, he has been named Co-Chair of the next Summit, scheduled for June 4-6, 2012 in Aspen, Colorado.
Bourguignon brings vast experience to the Summit's executive leadership team. As Vice Chairman of Revolution Places and CEO of both Revolution Places Development and a top-rated U.S. spa/wellness resort, Miraval, he is recognized worldwide as a leader in the creation of new models of health and wellness tourism. Prior to joining Revolution he served as co-CEO of the Davos-based World Economic Forum for two years, the very institution the GSS is, in part, modeled after.
He also served as Chairman and CEO of Club Méditerranée from 1997 to 2003, and as Executive Vice President of Disney Europe and Chairman and CEO of Euro Disney from 1988 to 1997 - and has been credited with helming the comprehensive turnarounds at these companies. Prior to that he spent 14 years with Accor (one of the world's largest hotel groups), serving as Vice President of Development for Asia/Middle East, Executive Vice President for North America and President for the Asia/Pacific region. Philippe currently serves on the Boards of other Revolution LLC companies, including Exclusive Resorts (the world's leading luxury destination club) and Vinfolio (the leading source of fine wines for wine enthusiasts), while also sitting on the Boards of Informed Judgment (an investment bank based in Geneva, Switzerland) and Palais de Tokyo (the world's largest center for contemporary art, located in Paris). He holds a Masters Degree in Economics from the University of Aix-en-Provence and a post-graduate diploma from the Institut d'Administration des Enterprises (IAE). In 2005 he published the acclaimed book Hop! (on the paradoxes of the world and the French economy), and he has been named Chevalier of the Legion of Honor, Officer in the Ordre National du Mérite, and received the Moroccan Wissam Al Alaoui Order.
"Philippe has unparalleled experience across the hospitality, spa, wellness, financial and investment worlds, and it's hard to imagine adding a more valuable resource to our organization," noted Peter Ellis, Chairman of the GSS. "We're thrilled to welcome this true visionary to our Board, where his powerful intellect and insight will help shape the future of our global industries."
"It's a wonderful privilege and opportunity for me to join as a Summit Board Member and 2012 Co-Chair," said Bourguignon. "In five short years this global initiative has had such a positive impact on our industry: facilitating the free exchange of the best ideas among its leaders – initiating and trumpeting crucial, new research – and making the spa sector a real advocate for, as well as a key beneficiary of, the health and wellness revolution. I'm excited and proud to be joining the endeavor."
The Global Spa Summit is the premier organization and annual conference for the worldwide spa and wellness industries. Bourguignon joins eleven other industry leaders on the Board: Emanuel Berger (Founder, Berger Hospitality Management, Switzerland), Anna Bjurstam (Managing Director, Raison d'Etre, Sweden), Dr. Marc Cohen (Professor, RMIT University, Australia), Richard Dusseau (CEO & Co-Founder, Spa Strategy, USA), Pete Ellis (Chairman & CEO, SpaFinder, Inc., USA), Susie Ellis (President, SpaFinder, Inc., USA), Andrew Gibson (Group Director of Spas, Mandarin Oriental Hotel Group, Hong Kong), Susan Harmsworth (CEO & Co-Founder, ESPA International, U.K.), Jeff Matthews (President & COO, Mandara Spas, Indonesia), Anne McCall Wilson (Vice President, Spas, Fairmont Raffles Hotels International Inc., Canada) and Mary Tabacchi, PhD (Professor, Cornell University School of Hotel Administration, USA).
At the conclusion of the recent Summit held in Bali, Indonesia, it was announced that the 2012 Summit would take place in Aspen, Colorado, in conjunction with the prestigious global think-tank, the Aspen Institute. And that Bourguignon, along with existing GSS Board Members, Richard Dusseau and Susie Ellis, would serve as 2012 Co-Chairs.
For more information, contact: Beth McGoarty, beth (at) rbicom (dot) com, 213.300.0107.
About the Summit: The Global Spa Summit is an annual event that attracts top-level executives and leaders from around the world with an interest in the spa and wellness industries. Delegates from diverse sectors including hospitality, tourism, finance, medicine, real estate, manufacturing, technology, consulting, product and other related industries attend this intimate, high-level gathering focused on advancing the spa and wellness sectors. The Summit has been responsible for some of the most important recent spa industry research, including the landmark Global Spa Economy Report and Spas and the Global Wellness Market: Synergies and Opportunities (both conducted by SRI International). It was honoured as "Spa Event of the Year" for both 2009 and 2010 by AsiaSpa magazine's awards program.
###