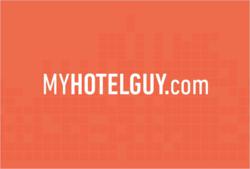 MyHotelGuy.com provides a community for the next generation of lifestyle driven travelers
Chicago,IL (PRWEB) June 08, 2011
Generation Y is quickly coming into their own as the next group of jet-setters, and the hospitality industry will soon find this dynamic population of business and leisure travelers eclipsing the baby boomer generation in terms of dollars spent. In order to bridge the gap between the hospitality industry and generation Y travelers, MyHotelGuy.com was created to help on how to meet and exceed this discerning demographic's expectations.
The first travel website that caters solely to the generation Y traveler, MyHotelGuy.com seeks to inform, entertain and unite the next generation of lifestyle-driven travelers through the most relevant lifestyle traveler-generated information available.
Jason Elliott, the creator of MyHotelGuy.com, commented, "I wanted to create an interactive community of travelers who have similar values and expectations when exploring the world, a community of travelers…who are young, driven, and independent and our tastes and interests reflect our personalities".
Elliott, a 20-something lifestyle driven traveler himself, found that many of the major industry and travel websites were lacking in information and advice specifically targeting his demographic. "I believe that the industry sees us as an enigma, so I created MyHotelGuy.com in an attempt to break the generational code and connect the industry and my generation in a meaningful and groundbreaking new way."
MyHotelGuy.com offers unique hotel reviews and personalized hotel recommendations that inform and demystify the hotel hype. In order to connect users together, "My Travel Crew" a personalized travel community was built to feature individuals that will offer their own perspective on generation Y lifestyle travel. MyHotelGuy.com also offers visitors relevant travel advice based on real travel experiences as well as spotlights hotel and travel deals that are relevant to the generation Y demographic.
About MyHotelGuy.com:
A new concept in travel, MyHotelGuy.com is an innovative website that provides interactive travel content that is created to inform, entertain, and unite the next generation of lifestyle driven travelers. From personalized hotel reviews and recommendations to generation friendly deals and relevant travel advice, MyHotelGuy.com is a first of its kind global travel community dedicated specifically to the up and coming jet-set.
For more information on MyHotelGuy.com, visit:
http://www.myhotelguy.com
Twitter: @MyHotelGuy
###