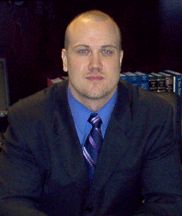 "...I look forward to lending my statewide criminal defense experience to any case that you may have."
Salt Lake City, UT (PRWEB) June 14, 2011
The Law Office of Harold W. Stone III recently launched a new website, providing a valuable online legal resource to current and potential clients.
The site offers helpful information to remove some of the fear and uncertainty from the legal process, including basic information on Utah criminal defense laws.
In Attorney Stone's own words, "After handling over a thousand cases over the course of my career, covering the entire state, I have learned ONE valuable lesson; all attorneys are not created equal. Sure, we all went to law school and passed the same bar exam, but that's where the similarities end. I have seen dozens and dozens of 'bottom-feeding' attorneys convincing unsuspecting clients that for the cost of a cart full of groceries they can give them the best representation available on highly complex felony cases. One hearing later these same clients are being plead out to massive felony charges ruining their entire life and ending up incarcerated after being promised otherwise. These attorneys' whole 'business plan' is to get as many clients in the door as possible, sign them up, take whatever money they have, and get rid of them as quick as possible (i.e, plead them out ASAP).
I don't practice law that way.....never have, never will. You get tenacious, no holds-barred, experienced representation for a fair flat fee. I do not pull a bait and switch just to get you in the door, only to tell you that any additional hearings or travel will cost you more of your hard earned money. I tell you the whole price up front, and that's all you're ever charged....no matter what. There have honestly been cases that I have ended up making far less than minimum wage by the time it's all said and done.....that's okay. If that's the fee I quoted you, and there is legal work that needs to be done, whether anticipated or not, I make sure to get the job done the right way. I practice law first and run a business second, exactly opposite the way most attorneys run their practice. I look forward to lending my statewide criminal defense experience to any case that you may have."
Website visitors learn how Harold Stone can assist them with their legal issue. The Law Office of Harold W. Stone III has developed a reputation for maintaining high ethical standards while aggressively representing clients throughout Utah in criminal legal matters.
About the Law Office of Harold W. Stone III
Harold Stone is a skilled trial lawyer who exclusively practices criminal defense and is known for providing clients with strong, effective representation in court. As a Salt Lake City criminal defense attorney, Mr. Stone has devoted his entire legal career to defending people accused of crimes and has extensive trial experience. He has worked on virtually every type of criminal case possible. In just one decade of practice, he has argued more than 50 jury cases and nearly 30 bench trials. He stays current on the ever-changing criminal laws in Utah and follows new developments in criminal procedure that may benefit a client's defense. Attorney Harold Stone offers legal counsel primarily in the following areas:

DUI
Drug crimes
Sexual assault, domestic violence and other violent crimes
Theft and property crimes
Federal and white collar crimes
Serving clients in Utah, the Law Office of Harold W. Stone III is dedicated to protecting and defending the rights of individuals who are facing criminal charges. His new website explains each practice area offered by the firm in greater detail. It also shares biographical information about Mr. Stone.
Founded in 2004, Harold w. Stone III is an experienced, aggressive attorney who practices criminal defense exclusively. From his office in Midvale, he represents people from Salt Lake City, Odgen, Provo and throughout Utah. For more information about the firm, please go to http://www.haroldstoneattorney.com or call (801) 352-9331.
###