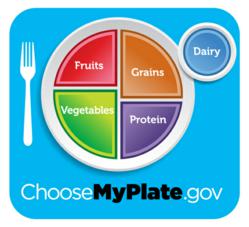 In order to properly battle these rising health related issues, you have to fully understand our dietary needs. As most students and educators are familiar with the pyramid. his program explains the new system in a way that's easy to understand."
Southington, CT (PRWEB) June 09, 2011
Mazzarella Media, LLC is in the process of creating a new educational video for Health and Nutrition. In May 2011, the USDA decided to improve and encourage new dietary guidance for Americans by replacing the food pyramid with a plate icon. The goal of the new Icon is to simplify nutritional information.
National Statistics show 80% of the diabetic community in America attributes their type II diabetes to obesity. This number is expected to rise, as 1 in 3 kids in America are considered overweight or obese.
Tony Mazzarella Jr. CTO/Marketing Manager of Mazzarella Media believes that in order to properly battle these rising health related issues, you have to fully understand our dietary needs. The new video release entitled, "Choose My Plate: A Lunch Lady's Guide to Healthier Eating", developed for Grades K-5 will introduce the information in fun and entertaining way.
Mazzarella Media is proud to be a leader in producing educational films for the grades Kindergarten through College. "Choose My Plate: A Lunch Lady's Guide to Healthier Eating" will be available to schools, libraries and the general public on September 15, 2011.
For more information on the company and to preview other educational projects visit Mazzarella Media on the Web at http://www.mazz.com.
###