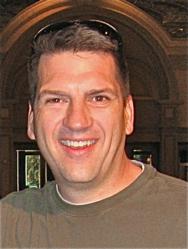 The hallmark of the Carey Bros. is user-friendly, hands-on, money-saving tips and advice; radiant barrier fits right in to that theme.
Corinth, TX (PRWEB) June 08, 2011
AtticFoil's president, Ed Fritz, will be a featured live guest on the radio show On the House on June 11 at 9:30 am CDT. Fritz will be sharing information on the benefits of radiant barrier and answer specific questions from the audience. Listeners will also have a chance to win a free roll of radiant barrier foil during the live radio show, as well as in some subsequent shows.
On the House is hosted by James Carey and Morris Carey, known as the Carey Bros. Nationally-recognized experts on home building and renovation, the Carey Bros. share their 55+ years of experience as award-winning, licensed contractors with millions of people nationwide through the weekly radio program, a syndicated newspaper column, and a daily radio vignette.
"I'm honored to be invited as a guest for On the House," says Fritz. "The hallmark of the Carey Bros. is user-friendly, hands-on, money-saving tips and advice; radiant barrier fits right in to that theme."
Radiant barrier is usually installed in attics, either stapled to the bottom of the rafters or laid out over existing attic insulation. "Summer cooling expenses are usually reduced by 10-25% with effective radiant barrier installation," says Fritz. "In addition to reduced energy costs, our customers also report air conditioning works more efficiently with radiant barrier as well."
Fritz says many people are able to install radiant barrier on their own, saving money on installation as well as reducing the heat load in their home. "It's especially easy and cost effective for do-it-yourselfers," he says. "The material cost for a DIY install is typically $200-300 for an average size home."
Fritz says proper installation is key. "Properly installed radiant barrier can lead to 97% reflected radiant heat when installed with an air space on at least one side of the foil," he says.
AtticFoil's customers praise the company for its helpful advice and quality product. "I found AtticFoil® on the Internet after a frustrating search through local home improvement stores, only finding expensive, gimmicky products," says JW Brown of Houston, Texas. "I was also impressed to finally find advice and step-by-step instructions for my specific, less-common radiant barrier installation."
Fritz is an industry expert who has experience both in the field and in the radiant barrier supply business. He will share his knowledge about traditional installation methods, as well as new cutting edge methods and some unique applications. "I look forward to answering questions from On the House callers," says Fritz. "I'm sure there will be some general questions about how radiant barrier works, but also, I hope, some specific questions about how to use it."
For more information on how radiant barrier can lower energy costs and make homes more comfortable, visit http://www.AtticFoil.com, send an email to support(at)AtticFoil.com, or call toll free, Monday – Friday, 9 am – 5 pm CDT at 1-800-595-8772.
###