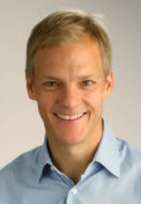 Beyond the award, speaking at M2W® gave VibrantNation.com a platform to engage some of the biggest brands and smartest people in marketing to women.
Chicago, IL (PRWEB) June 08, 2011
Stephen Reily, Founder & CEO of VibrantNation.com was chosen best speaker by the brand marketing and agency executives who attended the 7th annual M2W® - The Marketing to Women Conference, April 13 & 14, 2011 in the Chicago Cultural Center. The award annually known as the 'You Take The Cake Award' was sponsored by Trek Women. In addition to the traditional trophy of a Simon Pearce engraved cake plate, Reily was also given a Trek FX 7.3 bike from Trek Women.
Reily won for his session, "Marketing to the Vibrant Boomer Woman" in which he presented the ageless purchasing power of women. Reily explained, "Marketers who are interested in women understand 'why' the Boomer woman matters: she represents the healthiest, wealthiest, best-educated generation of women in history. But marketers haven't always known 'how' to market to this valuable and fast-growing demographic – until now."
"All the research, insights and case studies I used came directly from our real-life activity and experience at the Vibrant Nation online community. We've hosted more life stage-related conversations among Boomer women than any other. We've conducted countless surveys on the interests and buying patterns among women 50+. And we've partnered with advertisers to learn what makes these Boomer woman talk, click – and buy."
"I was really surprised, and humbled, to win the 'You Take The Cake Award' among such talented company," Reily added. "Beyond the award, speaking at M2W® gave VibrantNation.com a platform to engage some of the biggest brands and smartest people in marketing to women. Networking with that crowd will keep us coming back, whether I'm onstage or not."
"M2W® is annually attended by Fortune 1000 senior brand marketing executives," according to Nan McCann, M2W® producer. "Registration included companies as diverse as Harley-Davidson, Bayer, Master Card, AOL, Proctor & Gamble, GM, Johnson & Johnson, Oakley, ACDelco, Diageo, JCPenney, Wells Fargo, NBA, Burton, Frito-Lay, Microsoft, New York Life, Brown-Forman, and ConAgra. They attended because they recognize the importance of reaching women – who dominate consumer purchasing in virtually every product category."
M2W® was presented by Associate Sponsors: AOL, BlogHer, Ketchum, PMP, New American Dimensions, Vibrant Nation, General Growth Properties, WE tv, AskPatty, AutoTex Pink, Wedding Central, Passchal, BzzAgent, WebMD and SheSpeaks; Workshop Sponsors: Marketing Drive, Luth Research, Euro RSCG Chicago and The Kaleidoscope Group; Showcase Sponsors: Carolina Pad, Smudge, Inc., Redbean Society, Varsity, WNBA, NBA, Women On Course, MassMutual Financial Group, Collective Bias, Barbie, Meredith Print Advantage and Trek Women. Video Content Resource: Snippies. Media Sponsor: Today's Chicago Woman.
For complete conference information visit: http://www.m2w.biz or call 860.724.2649 x14. M2W® is produced by PME® Enterprises LLC, 216 Main Street, Hartford, CT 06106.
###