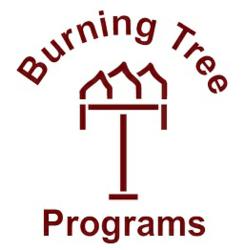 as long as issues remain unaddressed or unresolved in treatment, they return.
Dallas, Texas (PRWEB) June 09, 2011
The power of "one" increases exponentially as Burning Tree alumni continue to exert a leading role in maintaining lifestyles free of alcohol and drugs, while encouraging new clients and their families to successfully break the cycle of a chronic relapser. David Elliott, founder and managing partner of Burning Tree, tells us that most addicts "rip through other people's lives and are unaware of their impact on others." Curt Maddon, CEO of Burning Tree, knows that "as long as issues remain unaddressed or unresolved in treatment, they return." Relational patterns can be successfully restored at Burning Tree through the process of learning or relearning life skills (e.g., shopping, cooking, cleaning, and gardening), participating in daily Twelve Step study discussions, and directly addressing issues that have not been successfully resolved through any other type of treatment experience. Burning Tree combines a landscape of striking natural beauty with a communal based, residential living environment in which meals, work, study, counseling and community service come together to create new relational patterns, new dreams and new lives.
The imprint and energy of alumni is seen and felt everywhere throughout the Burning Tree Rehab Treatment Center and is not restricted to annual reunions or other scheduled events. Our alumni have not only successfully reclaimed what the stealth of drug and/or alcohol addiction stole from them and their families, they have established a legacy of memories and success that permeate every square inch of the center. By successfully working through the process of the Twelve Steps and growing spiritually, our alumni have come to understand that the ability to relate to others is largely developed out of individual core concepts that deal with what is believed to be "true" about one's self and God. Burning Tree gives clients an opportunity to address those beliefs, retrace the steps of life experiences, and discover what might be standing in the way of their recovery. The testimony given by our alumni attests to the power of the human spirit to overcome the battle of addiction and embrace a changed life. Burning Tree brings a new vision and experience of self, God and the world of others into view. Burning Tree alumni actively participate in the world of others by shining their light, hope, and faith in a process that really works.
Burning Tree has two long term drug and alcohol rehabilitation treatment facilities located near Dallas and Austin, Texas, and are licensed by the Texas Department of State Health Services. Further information on substance abuse treatment go to http://www.BurningTree.com . Contact the admissions department at (866) 287-2877.
###