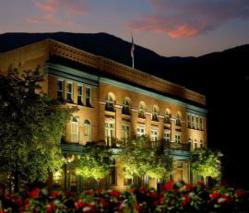 We're excited to announce the Buy Two Get Fifty Aspen/Snowmass lodging special. Enjoy a meal or activity on us during your Aspen/Snowmass vacation.
Aspen, CO (PRWEB) June 08, 2011
Planning a summer vacation to Aspen/Snowmass? Stay Aspen Snowmass announces a new summer lodging special – Buy Two Get Fifty. Book any two night stay and receive a $50 gift card. The gift card is good for any of the amenities that our resorts offer.
From hiking and biking, to dining and shopping, there is a lot to do in Aspen, Colorado this summer. The summer kicks off with the Food & Wine Classic and includes many great events such as the Aspen Ideas Festival, Fourth of July Celebration, and the Aspen Music Festival and School.
Summer has already began in Snowmass, Colorado with the Chili Pepper & Brew Fest. Other favorite Snowmass events include the Snowmass Rodeo, Free Summer Concerts, and Jazz Aspen Snowmass Labor Day Festival. Also, don't forget to ride the Elk Camp Gondola for great views from the top of Snowmass Mountain and invigorating mountain biking trails.
Plan your Aspen/Snowmass summer vacation with Stay Aspen Snowmass. Experience the many restaurants and spas. Try your hand at fly fishing, or take the family white water rafting. How you spend your $50 gift card is up to you!
Stay Aspen Snowmass is the official central reservations for Aspen and Snowmass Village. SAS represents all of the Aspen and Snowmass lodging community including hotels, condos, and homes. We offer one-stop shopping for discounted Snowmass and Aspen vacations including air transportation. Our team of local vacation experts live, work, and play in Aspen and Snowmass. We look forward to planning your summer vacation to the Rocky Mountains.
###