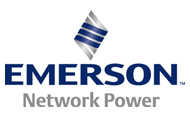 Philadelphia, PA (PRWEB) June 07, 2011
PEI-Genesis, Inc., one of the world's fastest integrators of configurable and modified standard power supplies, today announced an agreement with Emerson Network Power, a business of Emerson and the global leader in enabling Business-Critical Continuity™, in which PEI-Genesis will distribute and add value to power supply products from the Embedded Power business of Emerson Network Power for customers in North and South America.
PEI-Genesis now has the ability to help design engineers solve their power challenges using power supplies from Emerson Network Power.
"We are very excited to announce this partnership," said Russel Dorwart, president & COO, PEI-Genesis. "This gives us an opportunity to further expand our footprint in the power market and expand our value-add capabilities. The Emerson Network Power brand is very powerful in the marketplace and, with thousands of standard and configurable power supplies, the product portfolio now available to us is exceptional."
PEI-Genesis has made its mark in the electronic components and power supply industry by bucking the trend of traditionally long lead times. It strives to reduce customers' total acquisition cost and lead times, simplify assembly, and improve the quality and reliability of their designs. PEI-Genesis has a strong team of dedicated engineers which include field application engineers, internal application engineers, design engineers, power engineers, and manufacturing engineers. The company has also created robust solution guides that make a customer's integration process straightforward and can quickly meet their exact application needs.
"PEI-Genesis targets small and medium-sized customers that operate in many diverse markets that have high complexity, low volume applications. The company's strengths in short lead times, solution-integration and simplifying the whole process of solving power challenges is a great asset in our marketplace," said Dana Huth, vice president and general manager, Embedded Power, Emerson Network Power.
About PEI-GENESIS
Founded in 1946, PEI-Genesis is one of the world's fastest integrators of configurable and modified standard power supplies. They develop engineered solutions that support the military, industrial, medical, aerospace, transportation, and energy sectors worldwide. PEI-Genesis can build 1 piece or 10,000 pieces with equal ease; built to a standard or customized specification and guarantees to build and ship custom power supplies in a week. Headquartered in Philadelphia, PA, PEI- Genesis has production facilities in South Bend, IN, Bensalem, PA, and Southampton, UK, as well as 27 sales offices in eight countries. More information can be found at http://www.peigenesis.com.
# # #