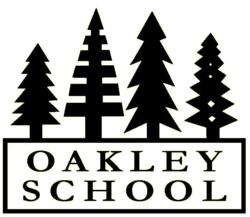 We are very proud of this achievement and what it represents about our commitment to quality
Oakley, UT (PRWEB) June 08, 2011
CARF International has announced that the Oakley School, a leading college-preparatory, therapeutic boarding school for teens, has been accredited for a period of three years. This is the first accreditation that the international accrediting body has awarded to the Oakley School.
This accreditation decision represents the highest level of accreditation that can be awarded to an organization and shows the Oakley School's substantial conformance to the CARF standards. An organization receiving a three-year accreditation has put itself through a rigorous peer review process and has demonstrated to a team of surveyors during an on-site visit that its programs and services are of the highest quality, measurable, and accountable.
"We are very proud of this achievement and what it represents about our commitment to quality," said James Meyer, Executive Director of the Oakley School.
The CARF accrediting officials found strengths in many areas of the Oakley School's operations including its "committed and friendly staff that demonstrates dedication to helping [students] achieve their highest capabilities" and the school's "very welcoming environment." In addition, officials noted that referring professionals – psychologists, psychiatrists and other counseling professionals, as well as educational consultants – reported "a high level of satisfaction and quality [with] appropriate response times" and families reported a "high quality in teaching staff and counseling services."
The CARF organization's official survey report also noted that "Oakley School believes in and teaches the importance of service back to the community through several service learning projects," a focal point of the Oakley School programming. In addition, "Students are exposed to a variety of opportunities through experiential education models," read the report.
CARF officials pointed out that the Oakley School "serves a targeted population through a holistic approach" that includes "members of the team get[ting] together daily to review student successes and areas for attention."
"This serves as a critical tool for communication, risk management, and quality. [Oakley School] demonstrates its commitment to quality and the CARF process," wrote CARF officials.
CARF is an independent, nonprofit accrediting body whose mission is to promote the quality, value, and optimal outcomes of services through a consultative accreditation process that centers on enhancing the lives of the persons served. Founded in 1966 as the Commission on Accreditation of Rehabilitation Facilities, and now known as CARF, the accrediting body establishes consumer-focused standards to help organizations measure and improve the quality of their programs and services.
Located in Oakley, Utah, just outside of Park City, the Oakley School is a leading college-preparatory therapeutic boarding school for struggling high school aged adolescents. The Oakley environment enables students to excel in academics, develop positive emotional communication skills, enhance their sense of accountability and responsibility, and discover new strengths. The program has seen successful results reconnecting teens with their families and illustrating to teens the value of service to others in their community. For more information, visit http://www.oakley-school.com.
The Oakley School is a program of Aspen Education Group, the nation's leading provider of therapeutic education programs for struggling or underachieving young people. Aspen's services range from short-term intervention programs to residential treatment, and include a variety of therapeutic settings such as boarding schools, outdoor behavioral health programs and special needs summer camps, allowing professionals and families the opportunity to choose the best setting to meet a student's unique academic and emotional needs. Aspen is a member of CRC Health Group, the nation's largest chemical dependency and related behavioral health organization. Since 1995, CRC Health has been achieving successful outcomes for individuals and families. For more information, visit http://www.crchealth.com.
###