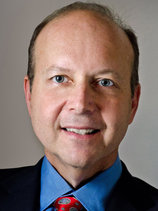 We are excited to have the opportunity to propel research forward on two important medical conditions simultaneously
Atlanta, GA (PRWEB) June 08, 2011
NeuroTrials Research, an independent research organization in Atlanta devoted to investigational drug, medical device, consumer research and diagnostic testing, has been selected to conduct two new clinical research studies of an investigational sleep medication on the breathing function of participants with Chronic Obstructive Pulmonary Disorder (COPD) or Obstructive Sleep Apnea (OSA).
Nationally recognized physicians and researchers founded NeuroTrials over a decade ago. NeuroTrials continues to attract important early phase- phase IV studies that impact the health and welfare of residents in Atlanta and nationwide. Over 24 million Americans have been diagnosed with COPD and as many as 1 in 3 American men suffer from OSA.
"We are excited to have the opportunity to propel research forward on two important medical conditions simultaneously" said Dr. Russell Rosenberg, CEO of NeuroTrials Research.
Experienced in both pulmonary and sleep disorder clinical studies, this marks the fifth OSA study and tenth COPD study an independent sponsor has selected NeuroTrials to conduct.
NeuroTrials will begin enrolling participants for both studies this month. Patients diagnosed with OSA or COPD can contact NeuroTrials at 404-851-9934 for more information. For full details on both studies, visit neurotrials.com/studies.aspx.
Interested participants can also follow NeuroTrials on Facebook (facebook.com/neurotrials) and Twitter (twitter.com/neurotrials) for real-time updates on all enrolling studies.
About NeuroTrials Research
NeuroTrials Research, Inc. is an independent research organization that conducts early phase through phase IV studies in investigational drug research and diagnostic testing. NeuroTrials Research has the largest and most advanced sleep research laboratory in the Southeast with the ability to run studies night or day, seven days a week. Our two affiliate companies- the Atlanta School of Sleep Medicine and the Atlanta Sleep Medicine Clinic- provide sleep medicine training for sleep industry professionals and sleep disorder diagnosis and treatment options, respectively.
###