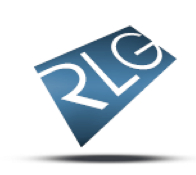 New York, NY (PRWEB) June 07, 2011
Each of the two sites has been updated to contain more relevant information and more video content, to present information in a more engaging way for those who might have difficulty reading on a computer screen. Each site has features that allow for easy sharing, including links for automatic posting on Facebook and Twitter, specifically to enable visitors to spread the word about the products and the dangers of each.
The sites, which have been up and running for some months already, have evidently been found to be useful by many visitors. Fosamaxfemurfracturelawsuit.com has been linked to almost 500 times; Depuypinnaclelawsuit.com has been linked to nearly 600 times. Both sites launched in March 2011. The Rottenstein Law Group, a personal injury firm, encourages visitors to link to its sites from their own blogs and Web sites to spread information about defective medical products and dangerous drugs.
About The Rottenstein Law Group
The Rottenstein Law Group is a New York-based law firm that represents clients in mass tort actions. The firm was founded by Rochelle Rottenstein, who has more than two decades of experience as a lawyer, to represent clients in consumer product injury, mass tort, and class action lawsuits in a compassionate manner. http://www.rotlaw.com
Contact:
The Rottenstein Law Group, LLP
Rochelle Rottenstein, Esq.
1259 Veeder Drive
Hewlett NY 11557
(212) 933-9500 (office phone)
(212) 933-9980 (facsimile)
rochelle(at)rotlaw(dot)com
http://www.rotlaw.com
###