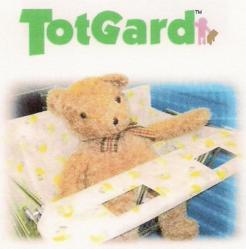 Palm Beach, FL (PRWEB) June 09, 2011
Shoppers who routinely grasp a shopping cart handle may be unaware that their hands are touching a part of the shopping cart that can be a threat to their health, according to ShoppersGard, Inc. (http://www.shoppersgard.com)
The University of Arizona Environmental Science's Dr. Charles Gerba (Doctor Germ) in a lengthy "Germs on Wheels" segment on the Today Show titled "Secret Filth Exposed" found up to a million germs on carts such as coliform bacteria (fecal matter), MRSA viruses, staph, influenza, mucus, blood, saliva, meat & poultry droppings and e-coli on most (up to 90%) of the carts that can cause severe intestinal infections, bad cramps, and diarrhea especially in children. The tested cart samples were collected at random from California to Maine by the Today Show and sent to Dr. Gerba for testing.
The majority of carts tested had bacterial levels higher than public restrooms or any other commonly touched public surface.
Protection for shoppers provided at a grocery store is often a can of do-it-yourself wipes. Experts say swiping a wipe along a cart handle actually stimulates germ growth. Few shoppers (less than 7%) bother. One researcher did say wiping a cart handle for at least 10 minutes might help.
Chemical or UV sanitizing between each cart use (somewhat like a car wash) doesn't appear likely. Supermarkets operate on very thin margins.
Design of ShoppersGard's new HandGard and TotGard are based on conclusions of medical researchers that a barrier for shoppers is needed for the most infected parts of a cart: the handle and the child seat.
The ShoppersGard solution enables supermarkets to do the right thing to protect their customers with a free HandGard paid for by the vendors whose products are sold in the store and can now remind shoppers of those products in full color on HandGard.
With the advent of social media and its impact, marketers are seeking ways to interact while shoppers are making decisions in the store. A marketing association found that 79% of buying decisions are actually made in-store. An advertising message on HandGards remains in view and at the shopper's fingertips from the start of shopping through buying decisions to checkout.
The HandGard is made of a hospitable material with hand flaps and slips over the handle and shields a shopper's hands from direct contact with the handle. It has 82 square inches for full color advertising space on the top that remains in view and at hand.
ShoppersGard, Inc., a start-up, took nearly two years to perfect a volume manufacturing method for a product that had never been done before and to be bacteria free. Sites: shoppersgard.com and totgard.com.
ShoppersGard's mission is to make shopping cart protective products readily available to all shoppers. The HandGard was created to be sponsored by major producers of products that shoppers buy in exchange for product messages imprinted in color on the HandGards. The inspiration was such stories as a mom's complaint that she was sure that a day or two before she had to take the child to the pediatrician to treat a cold and aches and pains she'd placed her child in a shopping cart seat. She said the shopping cart was the only place other than home the child had been.
###