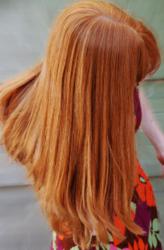 This is an opportunity to meet other people dealing with Alopecia, gain knowledge from physicians who specialize in hair loss, and browse through different hair replacement options.
Los Angeles, CA (PRWEB) June 09, 2011
Charle Dewitt will feature her hair replacement business,Charle...a Hair Studio at the yearly National Alopecia Areata Foundation conference in late June at the Century Plaza Hotel, Hollywood, California.Dewitt comments, "I've specialized in this field for nearly 30 years and NAAF has always been a great source of support and guidance for my clients- I look forward to representing my business at their event again this year."
On the foundation's website the event is described as (a forum where), "People can share personal connections with others who have Alopecia Areata, gain support and advice, as well as knowledge of products and treatments."
For those who have never attended a NAAF conference, hair replacement specialist, Charle Dewitt, shares her experiences from last year's event, held in Indianapolis, and answers questions about her business.
Q: Why is your business, Charle…a Hair Studio, involved in the annual NAAF conference?
A: "These conferences always include a section for vendors, such as myself, to represent their company and present the products they carry for hair loss sufferers. This is a platform for my colleagues and I to show off the innovative and unique hair loss solutions that our businesses have to offer."
Q: "Will you describe what you do and the type of service your business provides to those with Alopecia or other forms of hair loss?"
A: "I am a hair replacement specialist and master hair stylist. What I do is provide people with non-surgical solutions to their specific and unique hair loss issues. I custom design every hairpiece to meet the individual needs of each client. The process involves molding the head in order to get the very best fitting cap possible and the type of unit is determined according to the amount of hair loss the person is experiencing. I then work with the client to choose the exact color, texture, and length that they want. Once the piece is ready they come back into my office and I do the styling- it's a very intimate experience, which I think my clients appreciate."
Q:Where is your business located?
A: "I opened up the first Charle...a Hair Studio in Northern California, but relocated to San Diego about 13 years ago. San Diego is now the main office, although I do still have a northern CA location in Marin County."
Q: "Why would you encourage those with hair loss to attend this conference?"
A: "The purpose of this event is to provide solutions, knowledge, education, and support for people dealing with Alopecia. Many don't realize they are not alone in the struggle w/ this affliction. There are people who understand, relate and are dedicated to helping. This is an opportunity to meet other people dealing with Alopecia, gain knowledge from physicians who specialize in hair loss, and browse through different hair replacement options- all in one venue."
Q: "Were there any highlights from last year's conference in Indiana that you'd like to share?"
A: "There was one connection we made with a young woman named Heather , who has Alopecia Universalis (total hair loss). She was there with her twin sister- who does have hair- and their father. Heather tried on a sample unit we had displayed on our table. She looked so incredibly stunning in that hairpiece, we wanted her to stand by our table and model it the entire time! It's so rewarding to see a young woman's face light up when she puts on one of my hairpieces and looks in the mirror. She ordered our Trumble Design unit, almost identical to that sample, and has been my client ever since."
Charle Dewitt will be attending the conference with her daughter and business partner, Desiree Dewitt, along with their representative in Japan, Yuki Shinohara. .
When: June 23rd- June-26th, 2011
Where: Century Plaza Hotel in Century City, Hollywood, CA
Ticket Information: http://naafconference.org/
###