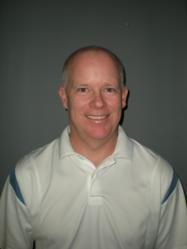 "Ames was founded on the principle that quality workmanship begins with quality tools and training," says Andrew Reed, president and CEO of Ames Taping Tools.
Duluth, GA (PRWEB) June 09, 2011
Ames Taping Tools today announced the appointment of Mark Wilson to the new corporate role of director of education with responsibilities for product education and industry stewardship, according to President and CEO Andrew Reed.
Wilson, a 14-year Ames veteran, brings more than three decades of industry expertise, including roles as a professional finishing contractor, product specialist, as well as a variety of sales and regional management positions.
Reed notes that the creation of this new role underscores Ames' ongoing commitment to market development, product innovation and technical leadership, as well as the company's heritage of contractor education and support.
"Ames was founded on the principle that quality workmanship begins with quality tools and training," explains Reed. "Mark's in-depth industry knowledge is a true resource for our customers and he has been instrumental in helping thousands of contractors become more productive at their trade."
In addition, Reed envisions that Ames will draw on Wilson's feedback from contractors to inform and refine the product development process.
"Mark will report to Tim Beran, vice president of operations and R&D, to ensure a close contractor/end-user connection with our engineering team on next-generation product design and applications," says Reed.
Rising demand for training: Describing his economic outlook as "optimistic, but subdued," Reed anticipates a mild rebound in 2012 as the home building industry continues its slow recovery. The economy has breathed new life into multi-family housing and there are signs of growth in the commercial sector that should help lift the number of jobs for finishing contractors, he says. But this uptick in activity has, in turn, spurred a new demand for trade education.
"The economy has really forced a reset for our industry," explains Reed. "Many contractors and trades people who led the industry during the housing boom of 2005-2007 have left the industry. As a result, drywall contractors are now faced with a pressing need to train new finishers and make them more productive with efficient tools and practices."
Leader in Finishing: Ames is best known as the nation's leading provider of automatic taping and finishing (ATF) tools, supplies, service and training. The company's principal business is the rental and service of ATF tools through its network of more than 180 company stores and franchised locations throughout the United States and Canada. In addition to its finishing tool rental business, Ames also sells ATF tools under the TapeTech® brand through more than 300 independent distributors and dealers.
In 1939, Ames invented ATF tool technology and continued to refine the process with the introduction of the BAZOOKA® in the 1950s. In 2011, the company launched the newest generation of this flagship product, the BAZOOKA Continuous Flow System (CFS), a revolutionary drywall finishing device that increases productivity by as much as 40 percent over automatic taping tools. Designed for high-volume production drywall finishers, the BAZOOKA CFS incorporates the latest advances in taper technology and pump design to improve the speed, quality and efficiency of the professional contractor. The heart of the system is the high-performance BAZOOKA pump that is engineered and built by Graco® specifically for drywall finishing.
Commitment to Education: According to Reed, industry education has been a cornerstone for Ames since its founding more than 70 years ago, when Bob and Stan Ames travelled to jobsites helping contractors understand the time-savings, quality and efficiency advantages offered through automatic taping technology.
Wilson's new role will augment Ames' existing team of field product specialists, who offer professional education and certification programs to contractors via in-store demonstrations, classroom training and job site instruction.
"Ames has grown to be a trusted industry leader and preferred business partner by helping others become better, through better tools, techniques and processes," concludes Reed. "Contractors have a high-degree of trust in Ames products and service because we tie our success so closely with that of our customers for more than 70 years."
About Ames Taping Tools
Headquartered in Duluth, Georgia, Ames Taping is the industry's leading provider of drywall finishing tools, supplies and training. Ames pioneered the development of automatic taping and finishing tool technology in the 1930s, dramatically improving the speed, quality and efficiency of the professional finisher. Ames supplies, supports and services residential and commercial interior finishing applications through a network of company-owned and franchise operations in over 180 locations across the U.S. and Canada. For more information, visit Ames at http://www.amestools.com or call 800-408-2801; or explore TapeTech at http://www.tapetech.com or call 800-426-6256.
Product demonstrations and informational videos are available online at http://www.youtube.com/user/AmesTapingTools.
For editorial assistance, contact Joel Williams c/o O'Reilly/DePalma at (815) 469-9100; e-mail: joel(dot)williams(at)oreilly-depalma(dot)com.
Hi-res versions of photography to accompany this release are available for immediate download by using this link: http://ames.oreilly-depalma.com/2011/education-initiative.shtml
# # #