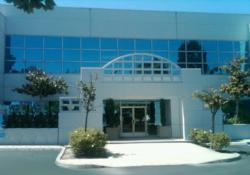 Once accepted into our program, Research For Life will never refuse a donor even if one's medical conditions change
(PRWEB) June 09, 2011
Community Coordinator Elliot Hamilton says, "We are here to fill a need for thousands of people who are interested in going beyond organ donorship, yet are unable to fulfill their desires with the current services available in southern California." Donors in California and Arizona are pre-registering with Research For Life in advance to give themselves the peace of mind associated with donation.
Research For Life is currently the only whole body donations company in the United States to provide a, "guaranteed donor program." President of Research For Life, Garland Shreves states, "Once accepted into our program, Research For Life will never refuse a donor even if one's medical conditions change," "This guarantee gives donors and families the security knowing at the time of death a donor will not be turned away." By providing clarity and compassion into the donation process families have become more inclined to sign up for the donation program.
"Whole Body donation is not organ transplant," says Peter Hamilton the organizations VP of California Operations, "It is rather anatomical tissue used for the research and development of pharmaceutical drugs, medical devices, and even to help train aspiring doctors." Without donation, our healthcare system cannot make the types of medical advancements necessary to improve the quality of life for millions of people around the world. Currently there is a shortage of anatomical tissue, and without a steady supply of donors these types of medical advancements will not be made.
People have selected Research For Life over other donors companies because of their professional and compassionate staff, their 24/7 availability, free cremation, free body transportation, free filing of the death certificate, free urn and a offering to scatter a loved ones ashes at sea, all at no cost to the family.
Research For Life California is currently taking donors out of Los Angeles, Orange County, San Diego, Riverside, San Bernardino, Imperial Valley, Venture County and Santa Barbara. Research For Life California may be reached by calling 800-229-3244. Research For Life has been accepting donors in the Phoenix and Tucson area as well as nationwide since 2009.
###