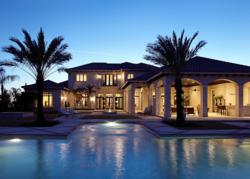 We are working to make our own recovery here; we create 2 jobs for every home in Lakewood Ranch.
Lakewood Ranch, FL (PRWEB) June 09, 2011
Lakewood Ranch Leaders Predict Recovery Will Spread
More than 16,000 people have visited Lakewood Ranch information centers and models since the start of 2011—a 60 percent increase from this time last year and the number of visitors is translating into a 240 percent increase in sales over this time last year. "After a market downturn, when recovery begins, there is a flight to safety—people want to buy where their value is safe," said Milt Flinn, LWR Communities' president. "Nothing is safer than building in a master planned community. Lakewood Ranch is a safe bet." More than 160 homes are currently under construction in Lakewood Ranch, compared to about 80 this time last year.
In May, sales numbers continued on an upward trend in Lakewood Ranch with 173 sales year to date. "The interest level here is incredible right now-everyone wants to see why we are so successful and success breeds success," said Flinn. Flinn predicts 400 new home sales in Lakewood Ranch this year and even more next year with the addition of Taylor Morrison's active adult community coming on board in January 2012.
Lakewood Ranch leaders predict the master planned community's success will spread to the rest of the region and then the nation. Since the first home was built in Lakewood Ranch in 1995, developer Schroeder-Manatee Ranch (SMR) has maintained a consistent goal of being an economic development hub and job center. "We are working to make our own recovery here," said SMR President and CEO Rex Jensen. "We create 2 jobs for every home in Lakewood Ranch- there are more than 12,000 jobs here and more coming everyday—which is why we are leading the region out of recession because of the strength, stability and lifestyle that Lakewood Ranch has to offer. It's a great story and fun to be part of it," said Jensen.
One of Florida's premier economic consultants David Parker, of Parker & Associates watches Florida's home building industry closely and says of Lakewood Ranch, "Ranch executives and builders began planning more than two years ago to be a leader in stimulating this country's housing recovery. While most developers across the state and nation were adopting a wait-and-see attitude, Lakewood Ranch and its builders adopted an aggressive posture of developing new lots and model homes in existing villages and creating two new villages with a wider variety of model homes and amenities. The 2011 success story at Lakewood Ranch is due in large measure to bold investments to attract both repeat and new visitors to the many attractions of living in this trend-setting new community. It is no surprise that record numbers of prospects from across the United States and beyond are visiting and buying at Lakewood Ranch."
Homes being sold by the 17 new home builders on the ranch range in size from 1800 square feet to the 12,000 square foot home currently under construction in Lakewood Ranch's priciest and most exclusive neighborhood, The Lake Club. "We are seeing the ultra-expensive custom home buyer return here as well," said Jimmy Stewart, Lakewood Ranch director of sales. "We even have a buyer who has purchased a lot in the Lake Club and is choosing a builder now to build a 20,000 square foot home-- we joke that we'll have to put a sign in the front yard that reads "this is not the clubhouse" since our clubhouse is only 17,000 square feet." The 17 builders in Lakewood Ranch have 40 models for consumers to browse through with prices ranging from the mid 100's to well over a million dollars.
Lakewood Ranch is the 8,500-acre award winning master-planned community in Sarasota and Manatee counties on the West Coast of Florida. Just minutes from the Gulf Coast beaches, and cultural assets in Sarasota, Lakewood Ranch is already home to more 15,000 residents and features A-rated schools, a hospital, the Sarasota Polo Club, its own Main Street with theaters, a 72 acres sports complex, shopping and dining, and four million square feet of commercial property. For more information Visit http://www.lakewoodranch.com.
###