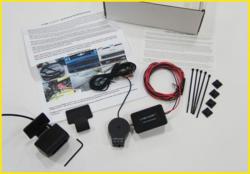 A cure for the common curb. A brand new product that prevents costly curb damage, what a great idea!
Marietta, GA (PRWEB) June 08, 2011
Southern Car Parts has entered in to a full business agreement with Vehicle Positioning, LLC to become a Master Dealer for their new Curb Alert™ product line. As of today, Southern Car Parts will be offering the full line of Curb Alert™ products, beginning with the already released Curb Alert™ and including all future iterations. The Curb Alert™ is designed to provide an easy and cost efficient means of protecting the front bumper/spoiler of any vehicle that sits low enough to be susceptible to curb damage.
Southern Car Parts (SCP) has been in the automotive aftermarket business since 2005, and in that time has built up a very solid reputation. While SCP only initially specialized in Corvette Parts, their dedication to customer satisfaction and the finest products has allowed them to grow and expand in to multiple new performance vehicle markets. To this day, their reputation is sterling throughout such prestigious automotive communities as the Corvette, the Camaro, the Dodge Challenger, and the Nissan GT-R, among others. Southern Car Parts has achieved this success by providing friendly customer service, an ever-expanding product line, and expedient service. For these reasons, too, they are an ideal match for the new and promising Vehicle Positioning LLC who is bringing exciting new products to the table.
Southern Car Parts began selling the Curb Alert™ earlier this year and found a great deal of interest in the item's potential. Utilizing a new, patented, infrared technology, the Curb Alert™ is able to sense the vehicle's distance from any curb, pole, or other object that may be potentially dangerous to the vehicle's front spoiler/fascia and provide the driver with a simple, audible warning. This quick, easily installable, and cost-efficient aftermarket piece is a great way for any vehicle owner to protect the front end of their vehicle from potentially expensive body damage resulting in front-end clearance hazards. Curb bumps and scrapes can chip paint, crack body panel pieces, and even cause damage to necessary engine components, such as radiators and engine support mounts, which can require costly repairs. By mounting the Curb Alert™, a vehicle owner can rest assured that they have an early warning and detection system to help them prevent any such damage from occurring, whether they or anybody else is driving their car.
The Curb Alert™ is so efficient in design that it can be installed in any vehicle. This potential is also incredibly exciting for Southern Car Parts, as this new product line is not only perfect for the low-clearance expensive performance vehicles they deal with on a daily basis, but also allows for them to expand their catalog to provide a great fix for potential problems in all vehicle markets. Southern Car Parts doesn't seem to have any intention of over-expansion though, and claims that the markets which have remained their focus and passion over the last six years of service will "continue to take paramount importance in [their] business model, and [they] will remain committed to offering Corvette, Camaro, Challenger, GT-R, Mustang, and 370Z drivers the best products and the best service possible, with the express intent of providing them the aftermarket performance products to meet their needs and wants".
###