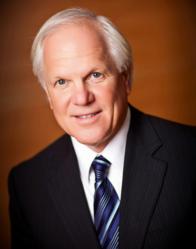 Novi, Mich. (PRWEB) June 07, 2011
Trinity Health President and Chief Executive Officer Joseph R. Swedish has been chosen Vice Chairperson/Chairperson-Elect of the Catholic Health Association (CHA) for fiscal year 2011-12. The election, held yesterday, was part of the 2011 Catholic Health Assembly in Atlanta, June 5 - 7. Swedish will lead the CHA board as its chair in fiscal year 2012-13.
"As we face a future that has one certainty — change — I have every confidence that Joe's leadership in CHA will be beneficial to all Catholic health organizations, and to health care throughout the nation, as he is particularly gifted at leading effective change while retaining and strengthening our commitment to our sacred work," said Mary Mollison, CSA, Chair of Trinity Health Board of Directors. "His expertise throughout his long career in health care, coupled with his leadership style and highly-regarded reputation, will be of great value to Catholic health care, to Trinity Health and to all of those we serve."
CHA's board develops the organization's strategic directions, ensuring CHA's fidelity to its Mission, stewards CHA's resources and performs other governance activities to support and strengthen the Catholic health ministry in the United States. It consists of 24 trustees, including Sr. Carol Keehan, DC, CHA President and Chief Executive Officer. In fiscal year 2011-12, Robert B. Stanek, retired President and CEO, Catholic Health East, Newtown Square, Pa., will serve as chair.
CHA, founded in 1915, supports the Catholic health ministry's commitment to improve the health status of communities and create quality and compassionate health care that works for everyone. The Catholic health ministry is the nation's largest group of not-for-profit health systems and facilities that, along with their sponsoring organizations, employ more than 750,000 women and men who deliver services combining advanced technology with the Catholic caring tradition.
Swedish, who has more than 37 years in health care, is recognized by CHA for his legacy of vibrant leadership and service excellence. Under his direction, Trinity Health has leveraged its scale and skill to provide efficient and effective quality care, implement innovative Health Information Technology programs and establish critical Diversity and Inclusion priorities.
Prior to joining Trinity Health in 2005,Swedish served as President and CEO of Centura Health in Colorado and, previously, held a variety of senior executive positions in both investor-owned and non-profit health care systems. His experience spans faith-based and secular health care, university and community-based academic medical centers, integrated delivery systems and regional rural referral. In addition to the CHA board, Swedish currently serves as a member of the National Quality Forum Board, the Health Research and Education Trust, the Equity of Care Committee and the Health System Governing Council for the American Hospital Association, and the Coventry Health Care Board of Directors.
About Trinity Health
Trinity Health is the fifth-largest Catholic health care system in the country. Based in Novi, Mich., Trinity Health operates 46 acute-care hospitals, 379 outpatient facilities, 31 long-term care facilities, and numerous home health offices and hospice programs in nine states. Employing more than 47,000 full-time staff, Trinity Health reported $7.0 billion in unrestricted revenue in fiscal year 2010. As a not-for-profit health system, Trinity Health reinvests its profits back into the community through programs to serve the poor and uninsured, manage chronic conditions like diabetes, health education and promotion initiatives, and outreach for the elderly. In fiscal 2010, this included nearly $460 million in such community benefits. For more information about Trinity Health, visit http://www.trinity-health.org or become a fan of the Trinity Health Facebook page at http://www.facebook.com/trinityhealth.
###