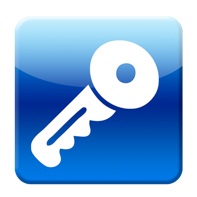 "With its simple design and straightforward approach to managing passwords, it's everything almost anyone would ever need in a password manager."
-- Geoffrey Goetz of Gigaom
Portland, OR (PRWEB) June 09, 2011
mSecure Password Manager for iOS has been selected by Gigaom as the password manager of choice for most security conscious users. Gigaom (gigaom.com) is a leading Apple-related tech-blog that has extensive array of reviews and news reports on Apple-related products and technologies.
mSecure was featured in an article titled "Can Your iPhone Keep a Secret? Password Managers Compared" where four password managers including mSecure were reviewed. The author (Geoffrey Goetz) was in search of a new password manager while moving from the Palm Treo to the iPhone. After reviewing the 4 most popular password managers in the iTunes store, he noted that not only did the overall mSecure solution (iPhone/iPod/iPad/MacOS Desktop) meet his minimum requirements, but noted mSecure is a "solid offering and has everything one needs to manage their passwords effectively." In the final paragraph of the article, the author went on to say about mSecure: "With its simple design and straightforward approach to managing passwords, it's everything almost anyone would ever need in a password manager. I would definitely recommend it for the $20 complete price tag."
"It is not surprising that Geoffrey found mSecure to his liking since SplashID for Treo/Palm was originally developed by our founder, Ray Marshall, the co-founder of SplashData before selling his interest in the company in 2006," said David Pfeiffer, director of marketing at mSeven Software. "Geoffrey's pick of mSecure for most users is validation of our 'software for the everyday user' approach."
mSecure, the most popular password manager in the Apple Store, has an premium iPhone/iPod/iPad look and feel with features like collapsible section headers, search, sort and auto hyperlink launch. The mSecure solution uses ultra-secure 256bit blowfish encryption to protect personal information such as account numbers, usernames, passwords and more. mSecure provides 17 popular personal information templates with the ability to create custom templates to facilitate easy entry of user information. mSecure for iOS is also fully-compatible with the company's popular desktop/laptop products; mBackup and mSecure for MacOS/Windows to make personal information accessible and secure everywhere its needed. mSecure for iOS is available at the App Store for $4.99 and is an iOS "Universal" app that will run on all iOS devices (iPhone, iPad and iPod Touch) for a single purchase price. A backup utility, mBackup, is also included in the purchase price to provide additional data protection.
mSecure MacOS/Windows together with mSecure for iOS/Android enable the user to create and manage personal information on these platforms and then synchronize their data over a the network in seconds. mSecure desktop/laptop applications are available from the mSeven Software web site (mSevenSoftware.com) for either the MacOS or Windows platforms. A 30 trial version is available for users that would like to test-drive before purchase.
Based outside of Portland, Oregon, mSeven Software LLC is a privately-held company founded in 2008 by Ray Marshall. mSeven Software has developed and supports mSecure and several other iOS and Android applications in the Apple store and Android Marketplace. As a leader in the productivity category, mSeven Software operates on the principle that useful software is software made simple for everyday users.
For more information:
Contact: David Pfeiffer
Phone: 262-968-1940
Email: dave(at)msevensoftware(dot)com
Web: http://msevensoftware.com
Google, Google Android, Apple, iPhone, iPad, iPod and Windows are either registered trademarks or trademarks of Google, Apple and Microsoft Corp. respectively in the United States and/or other countries.
# # #