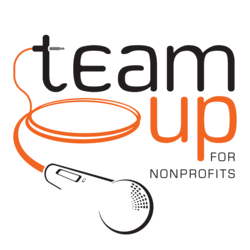 Seattle, WA (PRWEB) June 07, 2011
Popular Northwest bands Curtains For You and Kelli Schaefer and are combining to headline a fun night of music for a cause at the next Gigs4Good show, June 30th at The Columbia City Theater one of Seattle's most majestic live music venues. The fundraising event will benefit the Seattle-based non-profit organization, Arts Corps .
Arts Corps bring dynamic arts learning programs to more than 2,000 young people at 40 schools, community centers, residential treatment centers and low income housing sites. Their classes are proven to build creative habits such as imagining possibilities, reflection, persistence, critical thinking, discipline – skills that are increasingly tied to student achievement in school and to college and career readiness.
"We couldn't be happier working with Arts Corps for this show – they are a unique organization that is having a real impact on students in our area," said Ryan Hodgson, founder and president of Team Up for Nonprofits. "This Gigs4Good benefit will directly support Arts Corps' arts education program for youth. At Arts Corps they know that creativity is opportunity. Our goal is to raise $5,000 to give young people their opportunity to soar."
"We're excited about the reputation Gigs4Good is building in the Seattle music and nonprofit communities. We're fulfilling our goal of providing high quality events that bring together like-minded people to help raise awareness and money for a local nonprofit organization," Hodgson said.
Curtains For You, a five-piece band from Seattle, harmonize thoughtful lyrics over upbeat piano and ragtime tinged pop. They recently released their third full-length album, "After Nights Without Sleep" on the independent label Spark and Shine. The band has been hard at work in 2011; opening a sold-out show for The Head and the Heart, playing throughout the region from Portland to Bellingham, making their debut television performance on New Day Northwest, receiving regular airplay from KEXP and headlining their own sold-out show at the Columbia City Theatre in mid-May.
Portland's Kelli Schaefer is known to hush a noisy bar and turn all of the heads in the room. Her most obvious quality is the voice she was born with - a smooth, hypnotic tone, with a deeply soulful growl, but that's not to say she is just a girl born with a good voice. She has worked hard to develop songwriting prowess which combined with the fact that she has something deeply personal to say has produced both an incredible album titled "Ghost of the Beast" and performances that witnesses rave about.
About Team Up for Nonprofits
Team Up for Nonprofits mission is to build capacity for nonprofit organizations by cultivating a new generation of engaged supporters through the power of music and social media. Gigs4Good benefits raise funds and awareness for the nonprofits it partners with and provide an entertaining and accessible opportunity for people to support organizations making a difference.
Pre-sale tickets can be purchased at: http://bit.ly/ACG4G7 
More information about this event and others from Team Up for Nonprofits can be found at http://www.teamupfornonprofits.org, Facebook or Twitter (@TeamUpforNonProf).
Team Up for Nonprofits presents Gigs4Good featuring Curtains For You and Kelly Schaefer benefiting Arts Corp
Saturday, June 30th
21+
Columbia City Theatre
4918 Rainier Ave South
Seattle, WA 98118
(206) 723-0088
Doors 7:30 p.m., Show 8:30 p.m.
Tickets: $20 pre-sale, $25 at door, $15 Students.
MEDIA CONTACTS
David Kaufer, Zenwerks (425) 275-8814
PR Contact, david.kaufer (at) zenwerks dot com
Ryan Hodgson, Team up for Nonprofits (206) 618-8900
Board President & Founder, team.up.ryan(at)gmail(dot)com
###