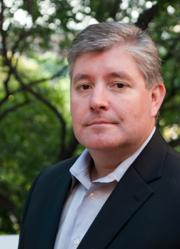 "Michael's leadership has been instrumental in driving strong field engagement between Microsoft and Global 360 in the U.S., as demonstrated by a nearly three-fold increase in our joint pipeline and numerous marquee wins."
Dallas, TX (PRWEB) June 08, 2011
Global 360, a leading provider of process and case management solutions, today announced that Michael Cupps has been promoted to Senior Vice President, North America Sales. Mr. Cupps is responsible for the direction and management of all field sales and inside sales strategy and operations for North America.
In his previous position as Vice President, Americas Sales, Western Region, Mr. Cupps consistently exceeded revenue quotas. He also developed strong executive relationships to grow Global 360's business with both new and existing customers, and demonstrated outstanding leadership, implementing initiatives such as a new hire mentor program and an inside sales program to help fuel Global 360's growth.
"Microsoft is delighted to see Michael recognized for his achievements," said Patrick Schlight, Microsoft Sr. Director, U.S. Independent Software Vendors. "Michael's leadership has been instrumental in driving strong field engagement between Microsoft and Global 360 in the U.S., as demonstrated by a nearly three-fold increase in our joint pipeline and numerous marquee wins."
David Mitchell, President and CEO, Global 360, said "Congratulations to Michael. Our next fiscal year is going to be an exciting one, and I look forward to Michael's leadership in North America as we continue to grow our sales pipeline and secure additional great new customer wins."
Mr. Cupps joined Global 360 in 2009. Mr. Cupps has more than 18 years of building and managing professional account teams within the enterprise software business, with a focus in content management, process management, application integration, and service-oriented architecture.
Prior to joining Global 360, Mr. Cupps was Regional Vice President of the West for the webMethods division of Software AG. Prior to this role, Mr. Cupps led the building of a new sales team at Global 360 as part of the management team transitioning the company from eiStream to Global 360. Previously, Mr. Cupps held a Regional Vice President role at content management company Vignette, arriving there through the acquisition of the portal company Epicentric. Mr. Cupps has also held sales leadership roles at McAfee and BroadVision.
About Global 360
With more than 2,000 customers in 70 countries, Global 360, Inc. is a leading provider of process and case management solutions. Global 360 is headquartered in Texas with operations in North America, Europe, Asia Pacific and South Africa. For more information, call 1-214-520-1660 or visit the company web site at http://www.Global360.com.
###