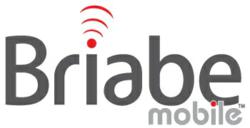 Los Angeles, CA (PRWEB) June 09, 2011
Briabe Mobile, a leading full service mobile marketing agency targeting U.S. Hispanic, African and Asian American consumer groups, today announced the addition of Matias Mendigochea, as Director of Sales and John Curtis in the role of Director of Business Development and Strategic Engagement for the industry leader. This follows a $2 million dollar investment and joint venture announcement with Stochasto Holdings AS of Norway, a leading mobile technology investment firm.
Matias Mendigochea comes to Briabe with over 12-years of advertising and marketing experience in the Latin American and US multicultural markets. His career originated in advertising with JWT in Mexico City and later recruited to Los Angeles, where he continued to grow his professional acumen with the leading marketing communications brands. With a comprehensive understanding of a diverse cross-section of businesses, Mendigochea previously worked with name-brand entities that included Ford, Boost Mobile, 20th Century Fox, Infiniti, Motorola, Nestle, Nike, Sears, Toyota and Warner Lambert. Based in Los Angeles, Mendigochea's role will encompass growing the company's sales team, as well as enhancing agency and brand relationships nationally.
Based in New York, John Curtis joins the company with 22-years of hands-on experience in the development of "urban markets disciplines" and is tasked with growing Briabe's footprint in the multicultural marketplace. John will focus on new business opportunities driven by the shift in media consumption to mobile by urban and largely multicultural users. John is both a strategic and tactical marketer, with decades of hands-on experience in multicultural/ethnic marketing. He has worked with blue chip clients, such as: Gillette, Citibank, United Airlines, Kraft Foods, Hillenbrand, Kentucky Fried Chicken, State Farm, Epiphany Media, Vlisco, Miller Beer, Saturn Motors, agencies like Y&R, Ogilvy, BBDO and FCB. In his new position with Briabe, Curtis is tasked with further building out Briabe's relationships with brands and agencies in New York and Washington D.C.
"Matias and John are perfect additions to our management team," said James Briggs, CEO of Briabe Mobile. "Their deep understanding of multicultural audience segments and grasps of the changing nature of the advertising industry at a time when the country is undergoing a seismic shift in demographics will be of tremendous benefit to our clients and partners, as well as the overall mobile advertising industry".
Briabe Mobile's expertise is offering innovative mobile solutions to the changing mobile marketing space has made Briabe the nation's only full service multicultural mobile marketing and regional and national basis, across a variety of media platforms that reach consumers coast-to-coast.
About Briabe Mobile
Headquartered in Los Angeles, Briabe Mobile is an award winning, full service mobile marketing agency. From its founding in 2005, Briabe has been the U.S. leader in understanding and capturing complex multicultural demographic groups via the mobile platform. Briabe's specialty is in understanding the mobile behavioral patterns of diverse consumer audiences within the U.S., and helping brands tailor messages and media plans to connect with these very influential consumers through a wide range of mobile marketing strategies.
PR & Media contact for Briabe Mobile:
Jennifer Pelczarski
Axis Public Relations
E: jpelczarski(at)axismarketingpr(dot)com
T: 310 276.2220
###