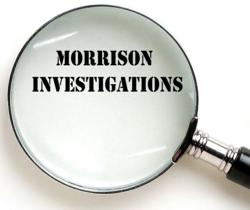 Fort Worth, TX (PRWEB) June 08, 2011
Fort Worth based Morrison Investigations is pleased to announce new summer rates.
Effective June 8, 2011, Morrison Investigations will charge $55 per hour for investigation services. These special rates will stay in effect until August 31, 2011. In addition, Morrison Investigations will not charge port to port charges for investigations within the DFW metroplex!
Morrison Investigations is located in Fort Worth, TX and offer a courteous and professional staff serving the Dallas/Fort Worth area for over five years now, with results worth boasting about! Morrison Investigations specializes in Workers Compensation Fraud and Abuse Investigation as well as Infidelity and Pre-Trial Investigations.
If you have an investigation need in the Dallas Fort Worth area, Morrison Investigations can handle your needs! Additionally, Morrison Investigations is a licensed Private Investigations Company throughout the entire state of Texas. If you have a corporate or individual investigation need in the state of Texas, Morrison Investigations can handle it!!
Morrison Investigations offers a variety of services to both individual and corporate clients:

Missing Person
Locating Assets
Background Investigations
Consumer Fraud/Identity Theft
Pre-Trial Investigation
Infidelity Investigation
Worker's Comp Investigations
Contact Morrison Investigation for all your investigation needs.
###