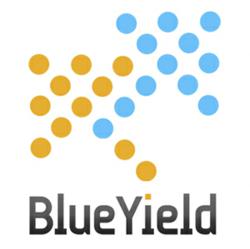 The AAA survey confirms the trends we are already seeing from consumers. The increased cost of fuel has forced consumers to look harder at the total cost of the vehicle ownership equation.
Mission Viejo, CA (PRWEB) June 08, 2011
BlueYield, a consumer auto finance lending exchange and leading provider of private-label affinity automotive financing programs, said today that its financing data supports a recent survey by its affinity partner AAA, which shows a growing interest among consumers in purchasing more fuel-efficient vehicles as gas prices approach $5 per gallon. These new options include alternative and hybrid vehicles.
In addition, the higher cost of fuel is driving lifestyle changes for consumers not currently in the market for a new vehicle. "We've seen a substantial increase in the number of vehicles refinanced since gas prices began to rise last fall," said BlueYield CEO Jeffrey Danford. "In 2011, 42 percent of our financing requests are for auto refinancing, an increase of about 20 percent since 2010. Consumers refinance their current car in order to lower their monthly car payment by $50, $75, or $100, which helps offset the increase in their monthly fuel costs."
The AAA survey data shows that among individuals considering a vehicle purchase or lease, 72 percent would consider a more fuel-efficient option. The survey data points to a lifestyle adjustment for consumers looking for ways to deal with the financial pressures caused by rising costs at the pump.
"Based on the types of vehicles consumers purchase and finance, we're seeing an unmistakable trend toward more fuel-efficient cars," noted Danford. "Today, more than 40 percent of the vehicles we finance represent more fuel-efficient offerings. A year ago, that number was closer to one-third of the vehicles we financed. Clearly, consumers are making lifestyle changes to absorb the higher cost of fuel. The AAA survey confirms the trends we are already seeing from consumers. The increased cost of fuel has forced consumers to look harder at the total cost of the vehicle ownership equation."
Danford said consumers are also more value-conscious than ever before. "People have delayed purchasing for a long time, and when they re-enter the market to buy or lease, they opt to protect that vehicle to the greatest extent possible," Danford said. "At BlueYield, we see the trend in the number of customers purchasing additional protection products rising sharply since the beginning of the year."
Pointing to last week's release by the U.S. Department of Transportation of new vehicle labels which include more information on fuel efficiency and emissions, Danford said consumers returning to the vehicle market will find more choices, better information for comparison shopping, and more financing options. "This is an exciting time for consumers," said Danford. "Manufacturers are delivering more fuel-efficient vehicles, and consumers are armed with better information and options to purchase, finance and protect their investment."
About Blue Yield, LLC
BlueYield is a "direct-to-consumer" auto finance lending exchange, delivering exceptional value to our affinity partners, consumers, lenders and lead sources. The company deploys proprietary technology, sophisticated processes and high-touch service to create a unique experience for consumers seeking an alternative to dealer-sourced financing. BlueYield's advanced technical capability combined with a national network of established lenders creates an efficient platform for marrying the automotive finance needs of borrowers with the financial resources of lenders. BlueYield delivers robust financing solutions through affinity partners such as AAA and Hertz, as well as powering the online brands AffinityAutoLoans.com, BlueMonkeyJunction.com, and AutoClubFinance.com.