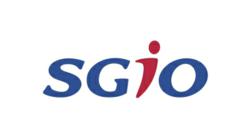 Mr Cory said that 90 per cent of people admitted to speeding when stressed
(PRWEB) June 08, 2011
A third of WA drivers and 60 per cent of young drivers take more risks when stressed while at the wheel according to a new survey from SGIO*.
A survey of 500 WA drivers revealed that the afternoon is when drivers feel the most frazzled and this can lead to ignoring road rules and the speed limit.
Men were more likely to ignore road rules when stressed at the wheel with 42 per cent of men saying stress affected their concentration compared with 35 per cent of women, while young drivers aged 18 – 24 years old were the most likely age group to ignore road rules when stressed.
SGIO Car Insurance spokesperson Rob Cory said the research revealed that stress was clearly causing some people to behave differently while at the wheel and he urged all drivers to keep their cool.
'Stress can affect your concentration and losing focus for even one second, puts you at greater risk of having a collision,' he said.
Mr Cory said that 90 per cent of people admitted to speeding when stressed, while others admitted to tailgating, not merging correctly, cutting other drivers off or frequently switching lanes.
'We understand a lot of us lead busy lifestyles and want to squeeze in as many things as possible so we may be getting stressed rushing to our next destination, however a busy schedule shouldn't compromise safe driving.
'We urge all WA drivers to try and avoid getting caught up in the hustle and bustle of the traffic and to focus on the road when they're at the wheel,' said Mr Cory.
SGIO Car Insurance recommends the following tips for drivers:

Think about car pooling with other drivers to avoid driving five days a week;
Choose public transport if available;
Consider adjusting your work hours if you can to avoid driving in peak hour;
If you're caught in traffic remember to take a deep breath, sit back and enjoy the time – getting frustrated won't help your safety or your stress levels.
Based on a survey of 500 WA drivers by Pure Profile Research in May 2011
SGIO is a leading insurance provider, offering Home Insurance, Car Insurance, Motorcycle Insurance, Travel Insurance, Business Insurance, Boat Insurance, Health Insurance and Caravan Insurance in Western Australia.
###